Mark Wahlberg On Boston Bombings: 'I Just Wanted To Rush Home … And Hug My Kids'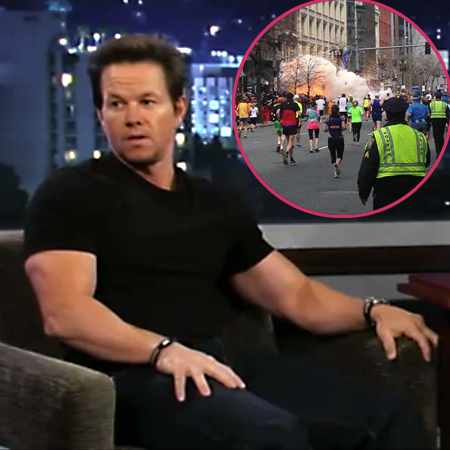 Beantown native Mark Wahlberg, appearing on Jimmy Kimmel Live Tuesday, was emotional in discussing Monday's double bombing at the Boston Marathon that left three people dead and 170 others injured.
"I just wanted to rush home today and hug my kids, and you know it's a crazy world that we're living in," the 41-year-old father-of-four said.
The Fighter star told Kimmel, "It's horrible -- it's horrible man," before referring to the family of late 8-year-old victim Martin Richards, whose sister lost a leg, and mother suffered brain injuries in the double bombing.
Article continues below advertisement
"I just ask everyone to please pray for all the people in Boston and all their families, and especially the Richards family," he said.
The actor said everyone in his family is OK, "but we have some people that we know that were affected by it, and you know, we have to do everything we can to help those families.
"And you know we obviously have to do everything we can to start protecting our women and children and people in our country … it's crazy."
Watch the video on RadarOnline.com
Wahlberg's new film Pain & Gain hits theaters April 26.