Mariah Carey's Disastrous Tour — Watch As 'She Can't Sing Or Hit The High Notes'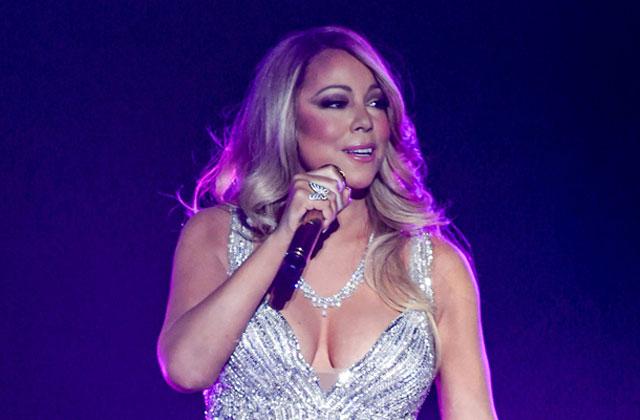 Article continues below advertisement
Video taken by fans last month appears to confirm her battle!
"The way she tries to match her hoarse warbling to the pre-recorded tracks, it looks like the bad dubbing in an old Japanese movie," laughed the insider.
And when Carey, who turns 46 on March 27, does actually sing, "It's a whispery Marilyn Monroe voice, or else she sounds like she's talking through the song," added the source.
Carey will head back to Las Vegas for her residency in June, and her current tour ends in Johannesburg, South Africa, on May 2.
Fans will likely continue to be disappointed that Carey's shows likely will not feature "Vision of Love" and few non-hip hop, straightforward ballads.
"It would be like Adele skipping 'Hello' or Celine Dion not doing 'My Heart Will Go On,'" blasted the insider.