Free Already: Outrage As Convicted Steubenville Teen Rapist Ma'lik Richmond Is Released After 9 Months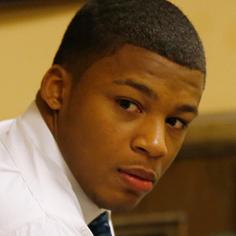 Ma'lik Richmond, one of the two Steubenville High School jocks convicted in the rape of a 16-year-old girl at an Aug. 2012 party, is a free man.
Richmond's lawyer Walter Madison said his client, 16-years-old at the time of the crime, saw the error of his ways during the nine months he spent in a juvenile facility.
"While away, Ma'Lik has reflected, learned, matured, and grown in many ways," Madison said in a statement. "He is a better, stronger person and looks forward to school, life, and spending time with family."
Article continues below advertisement
Bob Fitzsimmons, a lawyer for the victim, criticized Richmond for not alluding to the victim in his statement upon release.
"One would expect to see the defendant publicly apologize for all the pain he caused rather than make statements about himself -- rape is about victims, not defendants," the attorney said. "Although everyone hopes convicted criminals are rehabilitated, it is disheartening that this convicted rapist's press release does not make a single reference to the victim and her family - whom he and his co-defendant scarred for life."
The other teen convicted last March in the incident, Trent Mays, received a longer sentence due to a conviction he received for taking a naked pic of the underage victim.
Watch the video on RadarOnline.com
Under terms of his conviction, Richmond, for the next 20 years, must register as a sex offender, though he will be able to have it removed if he is deemed rehabilitated at the end of the two decades.
School authorities continue to face charges for the alleged covering-up of the incident, as many believed at the time the accused teens were protected due to their status as elite athletes.