Luann De Lesseps Tried To Borrow $6 Million From Dennis Shields Before His OD Death
Luan de Lesseps dropped a bombshell on the latest episode of The Real Housewives of New York City. During a talk with the ladies, the Countess explained she tried to borrow $6 million from Dennis Shields — Bethenny Frankel's late ex — before going to rehab.
On the episode, de Lesseps, 53, reunited with the woman who staged her intervention: costar Frankel, 48, and friends Barbara Kavovit and Ann Cutbill Lenane. The four sat down for dinner at Almond Bridgehampton, where de Lesseps revealed her secret.
Article continues below advertisement
Weeks before Shields passed away of a suspected drug overdose at age 52, de Lesseps asked him to lend her the hefty sum of cash so she could buy an 8,000 square feet "mega-mansion" in upstate New York.
"I was fixed on it. I had to have it, I was manic," de Lesseps explained to the women. "Believe me, I called everybody I knew for $6 million. There weren't many on the list, and Dennis was one of them."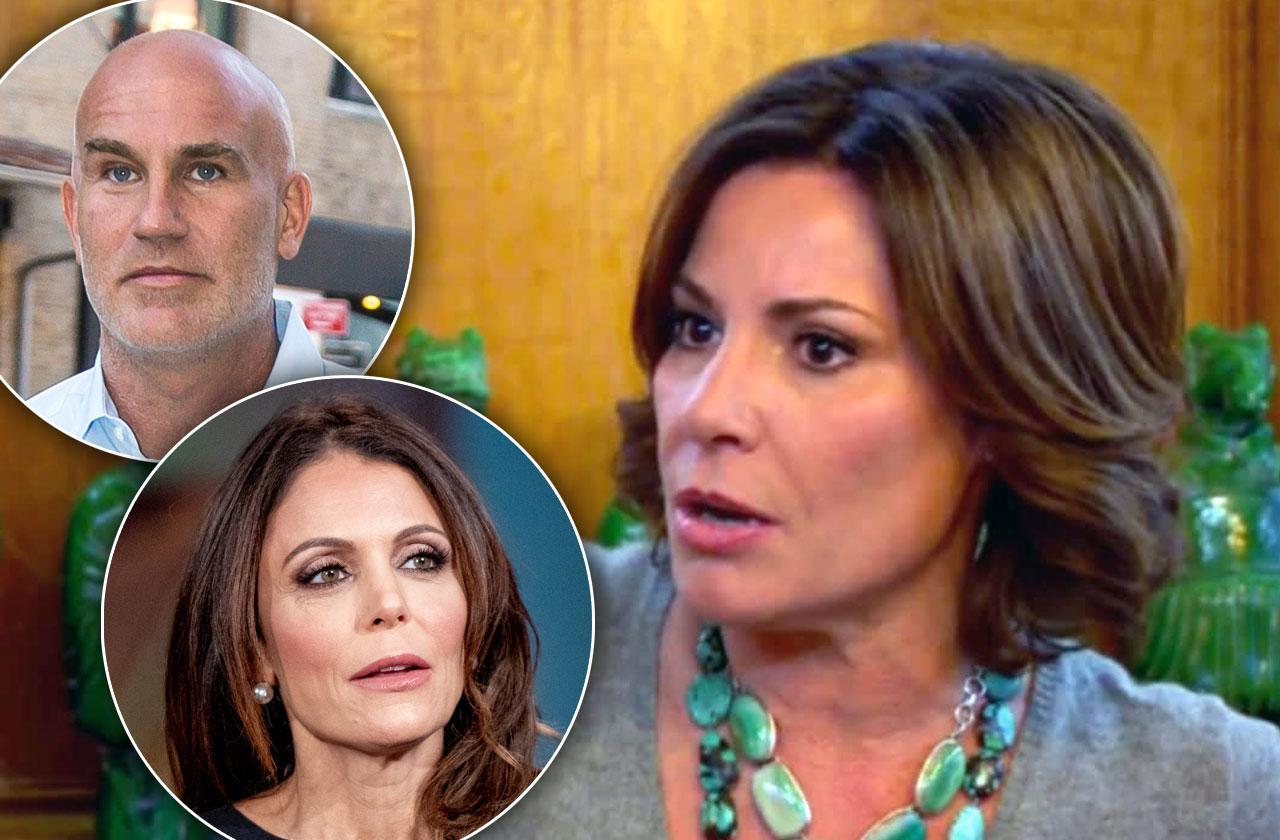 The star also called Frankel, Lenane and most of her other friends, asking for the money.
As she struggled to stay sober, de Lesseps became obsessed with buying the mansion. In her craze, she even tried to sell her $8 million Sag Harbor house, an act which caused her children, Victoria and Noel, to sue her with the help of her father, Alexandre.
"I had been sober for months and gradually, I had a little glass of wine here, a little glass of wine there. And then having this lawsuit with my kids was the straw that broke the camel's back," de Lesseps said on the Wednesday, March 13, episode. "I polished off two bottles of rosé and that still wasn't enough."
Article continues below advertisement
Her friends recalled de Lesseps' bizarre behavior before her rehab stint, saying they watched her become more and more fixated on buying the mansion, but when she turned desperate for money, they realized enough was enough.
"That night on intervention weekend, there was an emergency. Luann had been making a lot of irrational financial decisions," said the SkinnyGirl mogul.
"She got mad at me and was telling everyone, 'Bethenny is a bad person because she won't give me $6 million for this house,'" Frankel recalled. "I was like, 'Okay…'"
"It was, 'Hey call me back, I need $6 million,'" Cutbill Lenane said, remembering de Lesseps's wild conduct at the time. "We're watching you doing email, but we know the code to your phone. So we would then go ahead and email back, 'Do not do that, disregard that last email.'"
We pay for juicy info! Do you have a story for RadarOnline.com? Email us at tips@radaronline.com, or call us at 800-344-9598 any time, day or night.