'Little People,' Big Hate: Jeremy & Audrey Roloff's Pastor Slams Gay Marriage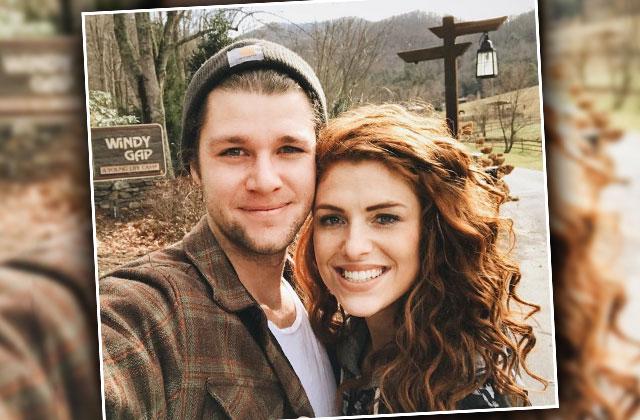 Little People Big World's Roloff family claim to be advocates for diversity, so fans were shocked when Jeremy's Christian blogger wife, Audrey, claimed she and her husband didn't "agree" with gay marriage and slammed a gender-bending male model.
But it seems the couple's intolerant views of the LGBTQ community run deeper than just a few comments on social media. Audrey, 24, and Jeremy, 26, have long praised their Portland, Oregon-based church pastor, John Mark Comer, who has been very vocal about his opposition to gay marriage.
Article continues below advertisement
Audrey often retweets Comer's Bible verses and quotes phrases from Loveology, the preacher's book about how he believes good Christians should handle dating, marriage and sex.
https://www.facebook.com/aujpoj/posts/10203690760169387
In the 2013 guide, Comer makes clear that "God's vision of marriage between a man and a woman is the venue for love and sexuality."
But, the Bridgetown minister assures readers that people who have an attraction to the same sex are not inherently sinful, they just must suppress their sexual desires or "fight to stay pure" and "live the way of Jesus."
Comer even shares a story of a man who allegedly prayed the gay away to success.
"My friend Jason was attracted to men from childhood. He spent years in the gay and lesbian community. But ever since coming to faith in Jesus, God has been resculpting him into the man he intended," the pastor boasts. "Jason is now married with three kids."
Instead of identifying with the gay community and engaging in a loving relationship with a person of the same sex, a person with homosexual desires should remain celibate until judgment day, he says.
Article continues below advertisement
"You may never get married. You may live single for a long time," Comer warns. "You may struggle, but you can struggle well."
When Jesus rises again, "if you're gay now, you won't be then," the preacher assures readers.
One will fall into "really icy ground" if he or she identifies as gay, or even worse, has sex with a member of the same gender, Comer said during a 2016 speech (posted above).
Despite Jeremy and Audrey's intolerant beliefs, the family's TLC reality show rarely mentions religion or the couple's opposition to others' truths.
However, on a recent episode, Audrey slammed mother-in-law Amy's divorce from longtime husband Matt, and subsequent decision to date again.
While Jeremy's sister, Molly, 24, has allegedly spoken out against gay marriage in the past, family rebel Jacob, 20, has defended liberal causes and gender-bending celebrities such as Jaden Smith.
We pay for juicy info! Do you have a story for RadarOnline.com? Email us at tips@radaronline.com, or call us at (866) ON-RADAR (667-2327) any time, day or night.