'Don't Touch Me!' Yolanda Foster Gets Physical With Ken Todd After Lisa Vanderpump Ambush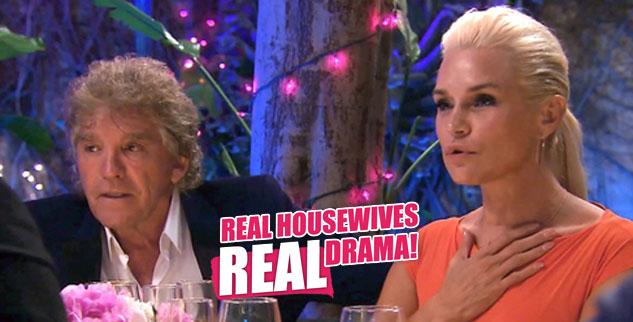 The backlash from Lisa Vanderpump's behavior in Puerto Rico will turn physical on Monday's The Real Housewives of Beverly Hills season finale, when her husband Ken Todd inserts himself into the argument.
Listen! 'RHOP' star Wendy Osefo breaks down the "most intense fight in the show's history" in under 2 minutes.
After the ladies gang up on Lisa and question her friendship, Ken stands up for his wife and calls out the women for their "sabotage attack." Of course, things quickly escalate from there, and Yolanda Foster lashes out at Ken for getting involved.
Article continues below advertisement
"Can you please stay out of this?" she asks. "We're having a girls' talk and again you're walking into it. I don't appreciate you being rude."
Yolanda refuses to back down and claims her husband David Foster wouldn't get involved in their fights.
"You think my husband wants to hang with somebody like you who attacks somebody's woman in public?" she responds. "Are you kidding me?!"
Ken urges: "Let your husband tell me that."
When he barely touches her arm, Yolanda swats at Ken and makes a huge scene.
"Don't touch me!" she yells at him.
Watch the dramatic RHOBH confrontation below: