Linda Evans' Shame: 'Dynasty' Legend Busted For DUI!
RadarOnline.com has exclusively learned that famed actress Linda Evans was busted for DUI — and has been able to keep her arrest a secret for almost three years!
Police reports obtained by RadarOnline.com reveal that Evans, 74, was arrested in May, 2014, after an off-duty cop saw her driving erratically near her Washington state home.
In the report, the officer says Evans was driving her 1990's Jeep Cherokee drastically under the 50 mph speed limit, and without a seatbelt.
Article continues below advertisement
"I could see the Cherokee was drifting significantly within its lane," the report states. "The driving continued to be erratic, with significant lane travel within the lane, slow and varying speeds, and sudden jerking corrections."
READ The Bombshell Police Report
On two occasions, she even went completely into the oncoming lane.
"I was afraid the vehicle was going to kill someone," the officer wrote in the report.
A second, on-duty, officer responded and pulled her over. During a subsequent search, he discovered a baggie containing 29 pink pills, that Evans said she'd gotten from a friend to help with her slipped disk and back pain. The police speculated it could be generic Flexeril, or cyclobenzaprine.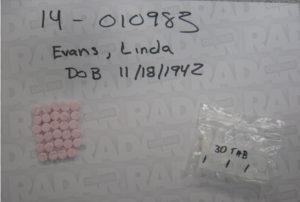 The Dynasty star said she was headed to a doctor's appointment at the time, but the officer noticed right away something was wrong, especially when he asked for her license and registration.
Article continues below advertisement
"The driver reached into her shirt pocket and provided me with a credit card," according to the report. After realizing her mistake, a "fumbling" Evans then produced her driver's license, the reports state.
Evans admitted to taking around seven pills that morning, including Advil, and the officer noted her eyes were "droopy" and her clothes looked "soiled."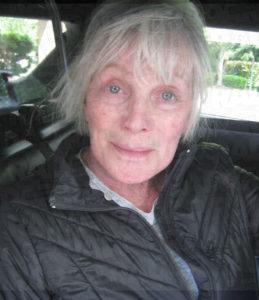 Things got worse during the standard field sobriety tests, when Evans could barely stand up.