Lena Dunham Undergoes Hysterectomy At 31, Mourns Loss Of Unborn Children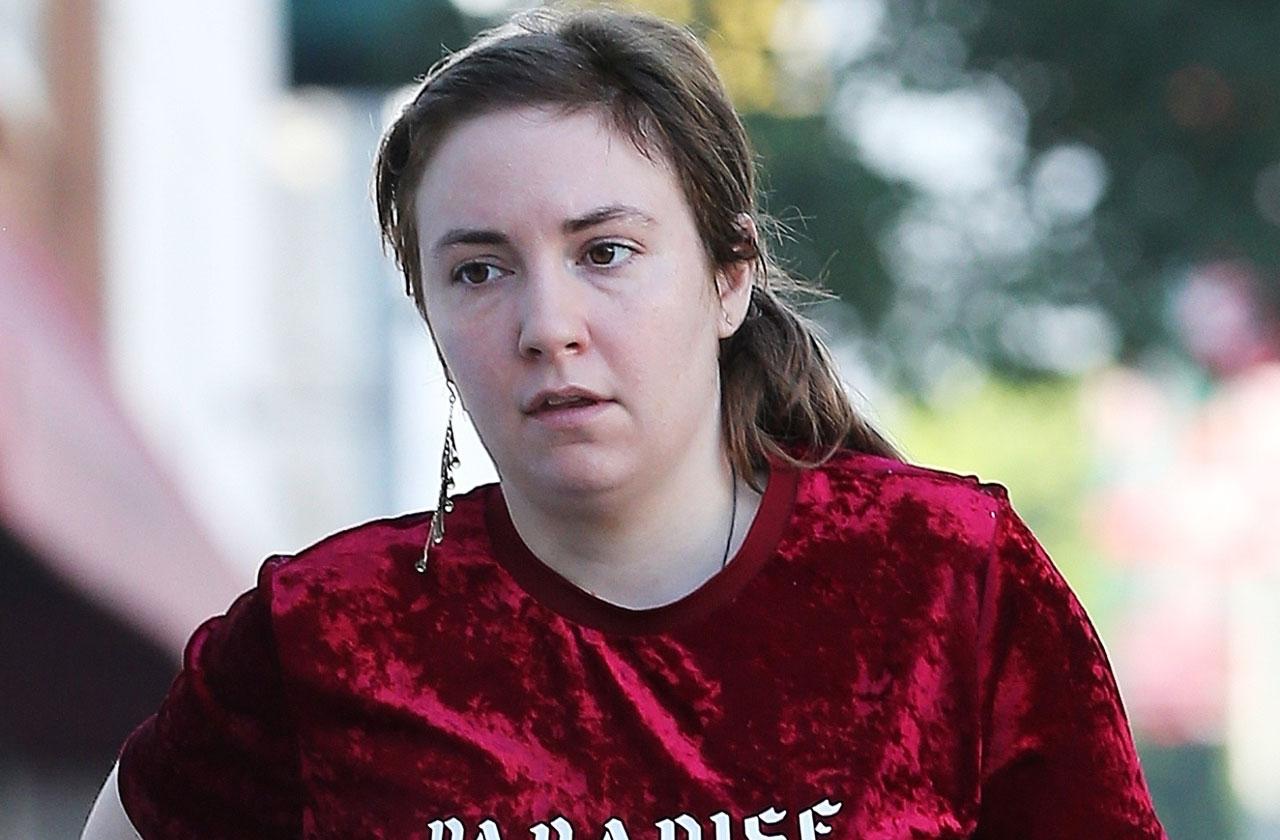 Aged 31, Lena Dunham had a hysterectomy done at her own request – and despite her doctors' suggestions. In a Vogue essay, the star admitted that she had her faulty uterus removed and is now unable to carry children, despite her dreams of starting a family. Now, months later, she is explaining the true reasoning behind her life-changing surgery.
As RadarOnline.com has learned, the outspoken actress has battled with endometriosis and other health issues for a decade. She's had nine surgical procedures and yet no doctor ever confirmed that there was something horribly wrong with her uterus – until now.
Article continues below advertisement
Dunham – who recently announced her breakup from boyfriend Jack Antonoff – also wrote in her essay that she felt like she was losing him, and herself, due to her current weak state. She no longer felt like she had anything to offer as a woman.
The actress admitted that the decision to remove her uterus was incredibly difficult for many reasons, especially because she always imagined herself having children. She said, however, that it was crucial for her health, and that her parents fully supported it, as they feared for her life.
Article continues below advertisement
"I wake up surrounded by family and doctors eager to tell me I was right. My uterus is worse than anyone could have imagined. It's the Chinatown Chanel purse of nightmares, full of both subtle and glaring flaws. In addition to endometrial disease, an odd humplike protrusion, and a septum running down the middle, I have had retrograde bleeding, a.k.a. my period running in reverse, so that my stomach is full of blood. My ovary has settled in on the muscles around the sacral nerves in my back that allow us to walk. Let's please not even talk about my uterine lining," wrote Dunham towards the end of her essay.
She later assured readers that it's been a few months since her procedure, and she is now "healing like a champ."
"Many of my friends are pregnant, or trying. I was worried I'd handle it badly. Turn quietly bitter. Drink too much champagne at the baby shower. Sad old Aunt Lena," she wrote. "But I treasure them each. I cannot wait to meet their children (and quietly mock any Hollywood baby names, which I would have done were I fertile, too, so that's fine). Sonograms and Instagram feeds don't break my heart like they did when I still had a uterus that didn't work. The children who could have been mine do break my heart, and I walk with them, with the lost possibility, a somber and wobbly walk as I regain my center."
She claimed she is still mourning the loss of her unborn children, but she may pursue adoption in the future.
We pay for juicy info! Do you have a story for RadarOnline.com? Email us at tips@radaronline.com, or call us at (866) ON-RADAR (667-2327) any time, day or night.