Tom Cruise Thinks Leah Remini Is 'The Devil!'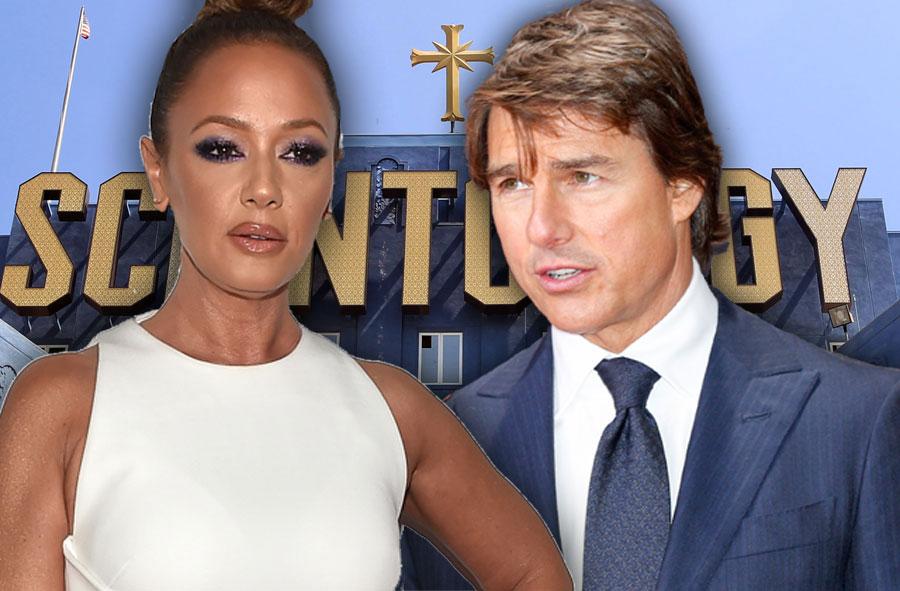 Tom Cruise thinks Leah Remini is the "devil!"
The former Scientologist dropped that bombshell revelation in a new interview where she again ripped into the church and slammed Cruise's involvement in the religion.
Remini, 35, appeared on Larry King Now on Ora TV to expand on her views of the church and to reveal why Cruise would never speak to her again.
King told her he spent a day with Cruise, but said he disagreed with his opinion on psychiatry. Remini explained that Cruise was a full-fledged member of the church who outwardly would never disagree with the tenets of the religion.
Article continues below advertisement
"Tom is very well aware of what is Scientology truthfully. He is very aware that it is an organization that is defrauding people out of their lives."
She told King Cruise is a "fully dedicated and loyal Scientology," and he asked what he would say to her after the release of her highly critical book and television show.
"He wouldn't say anything to me because he thinks I'm the devil."
Promoting her show, Leah Remini: Scientology and the Aftermath, on the A&E channel, she told King that Scientology brainwashed people into hating those who left the church.
"All are taught to believe that people like me are literally the devil and that we mean them harm."
She said that it was difficult to see the truth about Scientology.
"I didn't want to look, I didn't want to believe that what I was involved in my whole life was a lie. That it was damaging and hurting people."
The church slammed Remini's comments, saying, "Leah Remini needs to move on with her life and career and stop blaming the Church and others for all of her personal and professional setbacks. Most of all, she needs to quit promoting hatred and religious intolerance as a means to line her pockets."