Poor Little Rich Girl! Kylie Complains About Private Jets & Selfies In Spinoff Premiere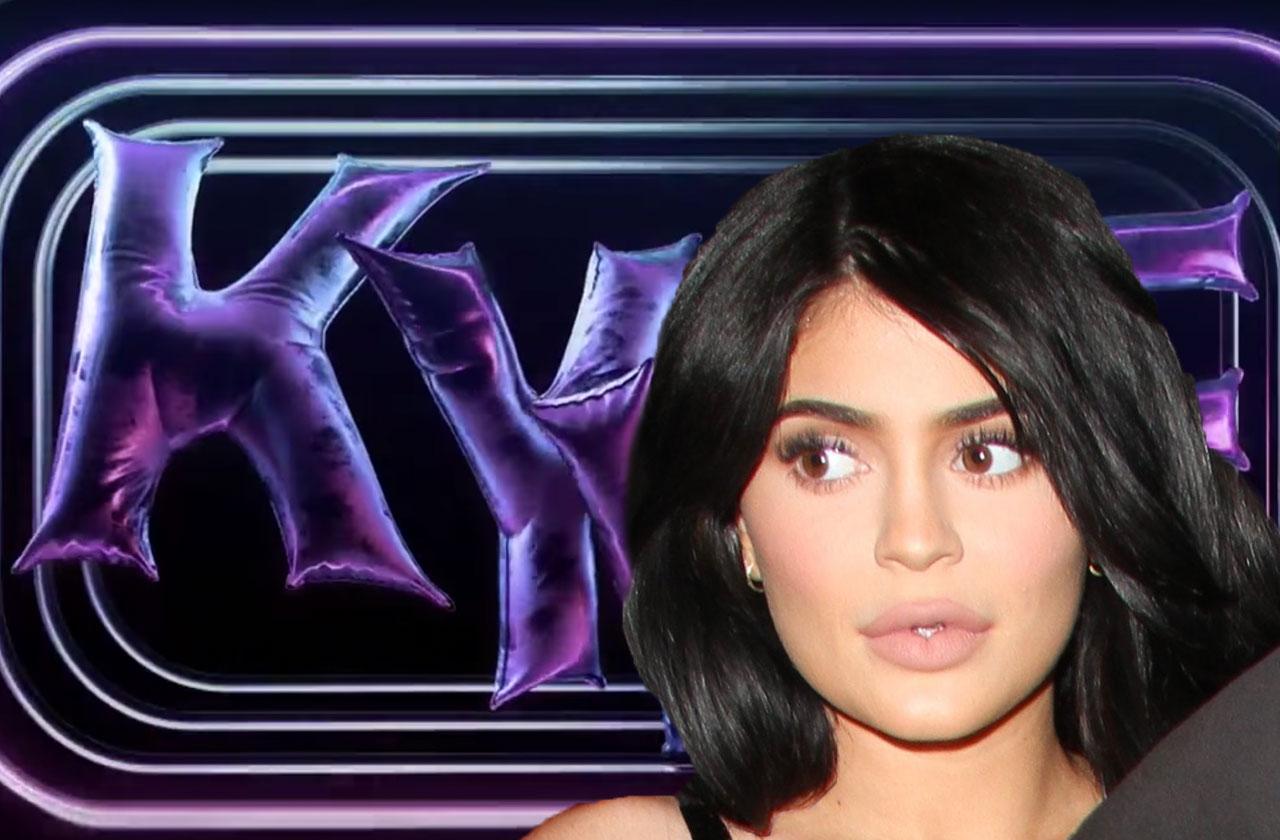 Makeup mogul and Keeping Up With The Kardashians superstar Kylie Jenner premiered her reality spinoff Life of Kylie last night, RadarOnline.com can reveal, and the series exposed a side of the bratty 19-year-old that fans had never seen before.
Speaking of people who claim she has the perfect life, Jenner says: "I laugh in their face. Nobody has a perfect life. The only different thing about me, or out of the ordinary, really, is probably just that I have nice things. But what you realize when you get there — when I know I could buy any car, any house — is that that happiness lasts two seconds."
Article continues below advertisement
"There's an image that I feel constantly pressured to keep up with. In order to stay relevant for the public, I have to be on Instagram and I have to be on Snapchat just keeping people entertained. And then there's who I really am around my friends. That's who I want you guys to get to know," she says.
"It's way easier for me to post on Snapchat or Instagram than it is to be out in public. I just feel like for so long I've been putting on this different persona to the world — I felt like I started to depend on social media, feeling the need to post all the time. I feel like I have to keep up this idea of who I am," adds Jenner.
Article continues below advertisement
Jenner, who was raised in the spotlight due to her Kardashian-Jenner family's hit show, confesses that it was not always easy to grow up with fame. Formerly known as one of the ugly Kardashians, (along with her sister Khloé) Jenner felt the need to change herself in order to fit the image that her fans wanted to see.
"Every single day I see something negative about me," she says in the show. "So I was like, 'I'm not going to show people that side of me anymore.' I'm kind of putting up a version of myself to the world that isn't fully me."
"I had to get home-schooled, not really because I wanted to but because I missed so much school because I was working," says Jenner. "I always want to feel normal, that's the goal in my life."
Speaking of her family's reality show, Jenner says: "I started filming Keeping Up with the Kardashians when I was 9 years old. I really don't know what it's like to not have everyone know who I am."
"I don't know what it's like to live a normal life, where people just don't know who you are, to get out of the car and not have everyone stare at you. I feel like when you grow up on camera, people think that they know you because you're on social media so much and you're on reality TV," she says.
Article continues below advertisement
Jenner adds that her celebrity status keeps her from doing a lot of normal things, such as going to airports, which is why she always flies private.
It's just a lot of people at the airport — everyone just taking pictures of you when you're just trying to be in sweats. I just don't like the airport. It scares me."
Kim Kardashian "always said this is like, what she's made for. I respect that, but it's hard to do normal things when every single person knows who you are," says Jenner.
Known for being the queen of selfies, spoiled Jenner says she always checks the comments after posting a photo of herself and if they're more negative than positive she will "delete that s**t super fast and reevaluate my decision!"
Jenner later continues saying that she knows she's making herself more famous by posting pictures of herself on Instagram and while she didn't "choose this life," she is not totally innocent, because she is choosing to keep up with this lifestyle.
Attention "actually freaks me out, because it reminds me that I'm Kylie f—ing Jenner," she says.
"The new goal in my life is to just live. I live the most extraordinary life."
Life of Kylie airs Sundays at 9 p.m. ET on E!
We pay for juicy info! Do you have a story for RadarOnline.com? Email us at tips@radaronline.com, or call us at (866) ON-RADAR (667-2327) any time, day or night.