Kylie Jenner Cleared In Shocking Canine Controversy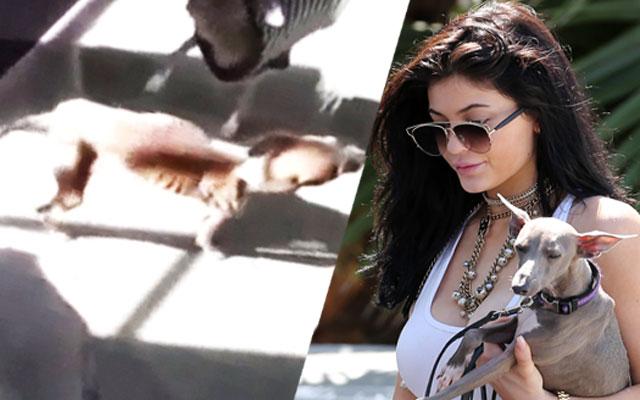 Officials in Los Angeles have cleared Kylie Jenner of any wrongdoing after they received complaints about how skinny her pair of Italian Greyhounds, Bambi and Norman, appeared in one of her Snapchat posts.
"We did an animal welfare check" Monday and "Miss Jenner was very cooperative," Los Angeles Department of Animal Care and Control deputy director Derek Brown told People. "Her animals are actually under medical care, so there's no neglect whatsoever.
Article continues below advertisement
"The breed of dog tend to be very lean anyway … this one checked out and worked out very well with a happy ending."
The reality TV diva's recent troubles stemmed from a Snapchat clip that showed the two lean dogs — whose ribs were sticking out — excited to see her. A number of social media users were enraged over the clip, (falsely) saying that the social media stunner didn't feed her pets frequently.
"Why hasn't anyone reported her yet for animal malnutrition," one person wrote, while another chimed in, "You can freaking see the ribs and spine on one of the dog! People are defending her cruel behavior towards an animal are really ignorant and blinded. Shame."
The 18-year-old, in the past had called the dogs her "best friends" and "little babies," adding that "everyone knows I'm OBSESSED with my Italian greyhounds."
Brown said that despite the wealthy teen's innocence in this specific matter, animal authorities welcome the public to send in reports if they feel abuse has taken place.
"We don't want to discourage people from making a call if they have concerns like that," he said.