'RHOBH': Kyle Richards & Carlton Gebbia In Witchcraft War, Brandi Glanville 'Congratulates' Ex-Eddie Mistress Scheana Marie Over Engagement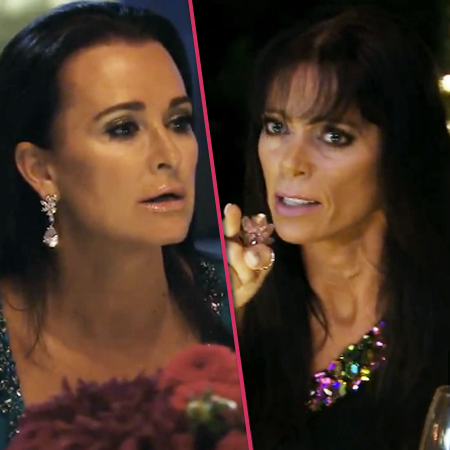 Article continues below advertisement
"I have been nothing but f*cking nice to you, but you've been looking for something with me since day one," Kyle said. "I've gone out of my way to know you."
The fight intensified when Kyle asked to speak after Carlton interrupted her.
Carlton lost it and screamed: "Don't you dare command me! Don't you f*cking dare!"
"Cool your jets," Kyle told her. "Quit looking for a problem … you're a phony and you're full of sh*t," Kyle responded.
The pair went head-to-head, next arguing over Kyle not knowing the difference between a Star of David and a Pentagram.
Kyle lobbied: "If you don't want to be judged as a Wiccan, then don't act like a witch."
"And there it is," Carlton sternly said, as her co-stars looked on in shock over Kyle's comment. "You're nasty, disgusting."
Then, Kyle threw another bomb and accused Carlton of being "anti-Semitic."
Carlton shook her head in disbelief, "And there, you just proved it. You label. There is nothing anti-Semitic about me and don't you f*cking dare go there!"
As Carlton stormed out of the party, Kyle vented to the cameras about her co-star: "Carlton is so dead set on thinking that everything I do and say is wrong, there's no point in engaging with her. She has her mind made up, whether she makes sense or not."