Changing Direction: Kris Jenner, Desperate For Ratings, Strongly Hints She May Have Kim Kardashian's Baby On Her Talk Show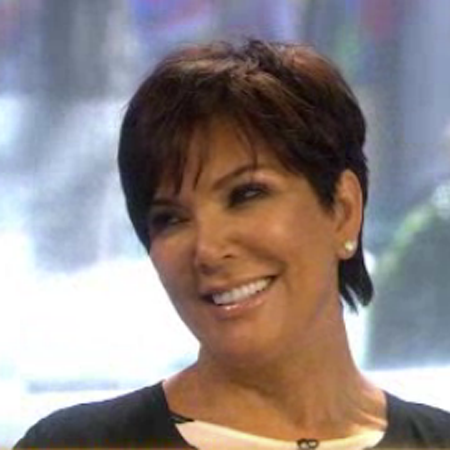 Article continues below advertisement
"I think that we show so much of our lives on TV anyway that it's just you are going to see other side to all of us, including the kids who will be on from time to time," she told Lauer, warming up to the big question.
He then asked the key question: "You've got a tool at your disposal and I want to know right now if you are going to use it. Are there plans in the first week of this show to reveal either photos of the new granddaughter North or perhaps a walk on from Kim, Kanye and North?"
Jenner laughed a bit and then ducked the question as best she could, keeping wide open the possibility of featuring North.
"Well while that's ambitious, that would be fun," she told Lauer. "I think you're just going to have to wait and see and tune in because I'm not sure exactly what' s going to happen."
But Lauer pressed on, looking for a definitive answer.
Visit NBCNews.com for breaking news, world news, and news about the economy
Article continues below advertisement
"Would you tell me right now that it will not happen, that you will not be showing the first-time baby photos of North on the first week of your show," he asked.
"I won't tell you it won't happen," Jenner admitted.
She then added: "Give you a little something to think about. You never know who is going to show up."
Jenner will be desperate for ratings and she'll need them instantly. Her talk show is part of a successful unique strategy by Fox, which gives shows that have potential an extremely limited run. This serves several purposes, including not wasting tens of millions of dollars producing a show that won't perform.
According to the Hollywood Reporter:
It's syndicated television's version of a test marriage, and there is no shortage of contenders willing to say "I do." But the Fox Television Station Group is highly selective when choosing a show for the long haul.
Since 2008, Fox has been the only station group with outlets in the biggest U.S. TV markets to give wanna-be first run syndicated talk, lifestyle and entertainment shows a test run in their on-air "inclubator" before making a commitment for at least one to three years.
And this summer Fox is doing it twice for the first time, with The Real and Kris premiering Monday, July 15 in select markets.
So desperate for ratings and a baby the world is waiting to see….hmmm…
What do you think is going to happen? Let us know below!