Don't Give Up The Day Job Kris! Humphries Mercilessly Mocked By Fans Over Cringe-Worthy New Ad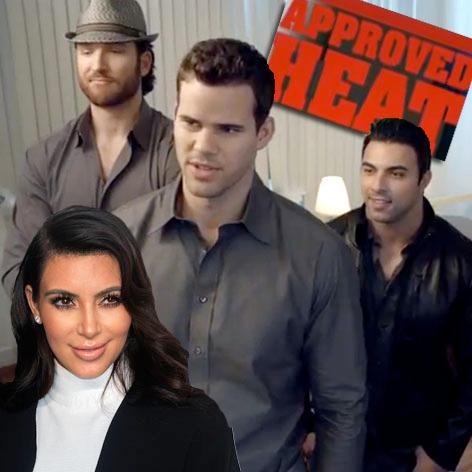 Kim Kardashian's ex Kris Humphries mocks himself in a new Foot Locker commercial, which has fans of the NBA pro saying, "Don't quit your day job!" - and you can see the commercial on RadarOnline.com.
The commercial features Houston Rockets player James Harden banishing one of his friends to Kris' entourage as a punishment for not having Foot Locker's latest kicks on.
"You remember what happened to Maurice…" one of James' pals says in the ad.
Article continues below advertisement
"I traded him to Kris Humphries' entourage," James says.
The commercial then shows Kris standing in front of a full-length mirror with one of Kris' entourage telling him, "You know what I see in that mirror? A changed man."
"What do you see, Maurice?" Kris asks.
"I see a guy. A cool guy," Maurice answers.
"Yeah…cool guy," Kris nods.
It's not Kris' first attempt in front of the camera — he did a Funny or Die video in December that was just as cringe-worthy.
"AHAHAHAHHAHAHAHA the new footlocker commercial made Kris Humphries look like such a douche!!," one fan tweeted. "Even footlocker knows hes a tool!!"
Another tweeter wrote, "Prob knows he gonna get made fun of anyways. Might as well make $!"
But not all the fans were as critical, with one tweeting, "for some strange reason people hate Kris Humphries but he is actually in a new pretty funny Footlocker commercial."
And Kris is proud of his commercial, tweeting on Wednesday afternoon, "Boom! Just debuted my new @footlocker commercial with @jharden13! Check it out #approved."
What do you think of Kris' commercial? Sound off below.
radar_embed service=youtube src="https://www.youtube.com/embed/I4BbAwRiy7k" width="560" height="315"