Banned! Kirk Cameron Wins Battle After YouTube & Facebook Block Trailer For His Christian Movie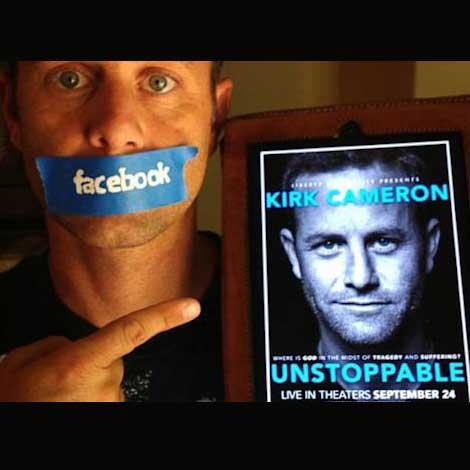 Kirk Cameron is claiming "victory" after the trailer for his new movie, Unstoppable, was banned -- and then restored -- by Facebook and YouTube.
"Victory!! Friends, you did it," the former Growing Pains star wrote on his Facebook page after a campaign to get the bans overturned was successful.
YouTube had initially banned it as a violation of its "policy against spam, scams and commercially deceptive content."
Article continues below advertisement
The film that caused all the controversy is called Unstoppable and deals with, as the extremely conservative Christian puts it, why God lets bad things happen to good people, and his own personal journey of faith.
"If God is good, why is there so much suffering? Why all the pain? Why does He allow evil to in a world when he could stop it?" Cameron asks on camera.
Cameron is no stranger to courting controversy in the name of religion. He called same sex marriage "unnatural and detrimental" to society. And he defended Rep. Todd Akin after his bizarre comment about "legitimate rape."
Cameron's Unstoppable is a one-night only event, premiering September 24 at Liberty University in Virginia and at a handful of theaters around the county.
You can watch the trailer HERE and tell us what you think of Cameron's campaign? Sound off in comments below.
youtube=https://www.youtube.com/watch?v=c-Nd12rC6iQ&w=560&h=315