'They'll Call Us The KKK!': Kim Kardashian Reveals Racism Fears Behind Daughter North West's Name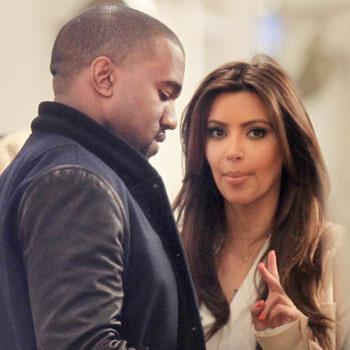 How kould she? Kardashian fans were surprised and maybe even a little disappointed when Kim Kardashian and Kanye West departed from Kim's family tradition and named their daughter North West .
Of course, Kim's sister Kourtney named her own kids Penelope and Mason. But Kim and Kanye were already on their way to a K-filled fam when Kim realized they better not.
Although she and Kanye "kind of" wanted to go with another "K," Kim reveals in a new clip from Keeping Up With the Kardashians, she was afraid of being linked to white supremacists. "Our kid, if it's a K, they'll call us the KKK!" she explained.
Article continues below advertisement
Kim and Kanye called themselves part of a "KKK" before, when they filmed a promo for the 2012 VMAs with Kevin Hart.
After weighing her options, Kim shared her choice, "North," with Kourt, who deemed it "pretty and cool," according to the clip.
Kris Jenner has also weighed in with praise for the pick, flaming she doesn't believe people will tease North about her name when she's older.
Watch the clip below: