Sister Spat! Khloé Kardashian Shocked As Kourtney Slams Her 'Disgusting, Cheesy' Home & Demands $25,000 Fee For Interior Designing Tips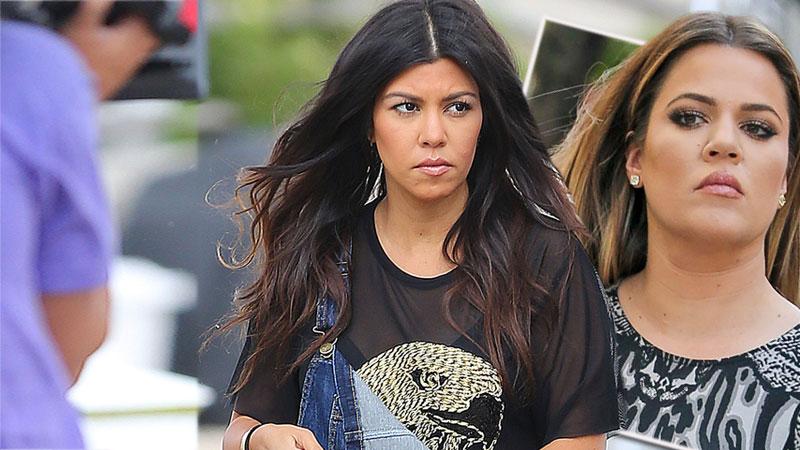 Article continues below advertisement
Finding it in need of an overhaul, she asked her stylish sis for tips — not realizing Kourtney would later demand a $25,000 fee for her help!
"I haven't found anything grand enough yet for this," Kourtney says about the foyer and staircase area. "So I'm going to keep looking. All we have left to take care of is I just need to have my check sent."
Kourtney, 35, then asks her sister about the status of her requested payment for her work.
"For $25,000? You must be out of your mind," Khloe, 30, laughs.
An angry Kourtney then tells the cameras, "I cannot believe that Khloé thought that I was going to help her design her house for free."
Khloe snaps, "Get over yourself," while Kourtney claims her sister took advantage of her.
"I didn't know you were charging a fee. We didn't discuss that," Khloé counters.
In fact, the reality star whose marriage to cheating Odom went down in flames, says she thought redecorating her house would be a fun family activity.
Whose side are you on? Let us know in the comments!