Khloe Kardashian Reveals The Truth Behind Blac Chyna Feud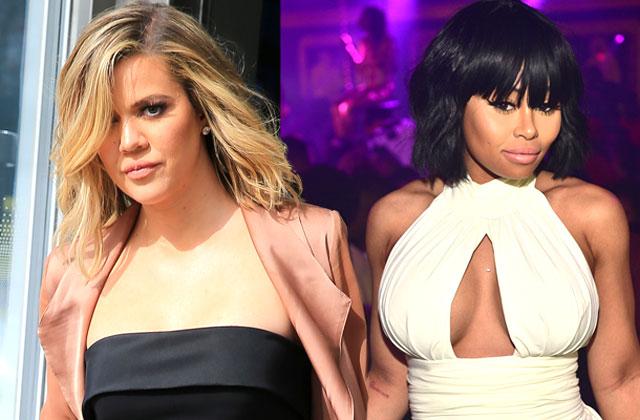 On Wednesday's episode of Kocktails with Khloé, Khloe Kardashian finally revealed the truth about her alleged feud with brother Rob's controversial girlfriend Blac Chyna.
As Radar previously reported, 27-year-old Blac is baby mama to former flame Tyga, 26, who is now dating Rob and Khloe's little sister Kylie, 18. Talk about a tongue twister.
Khloe, 31, admitted that Rob's new romance has caused quite the stir in the Kardashian klan, though it hasn't inspired her to feud with his leading lady.
Article continues below advertisement
"It sounds very dramatic, which it is, but I actually haven't seen Chyna in a few years," she said of a possible cat fight. "Her and I did not get into a fight. But I do love a good fight."
Meanwhile, things seem to be going well for Blac and Rob, who have been inspiring one another to stay in shape and eat healthy foods in recent months.
On Tuesday, Blac shared a Snapchat video of the pair enjoying a delicious snack before bed.
"Cheat meal," Chyna captioned the video of her (significantly slimmer) 29-year-old BF eating a bread roll stuffed with meat and melted cheese.