Sister Of Kevin Spacey Sexual Assault Victim Tells All: He Was 'In Pain' For Years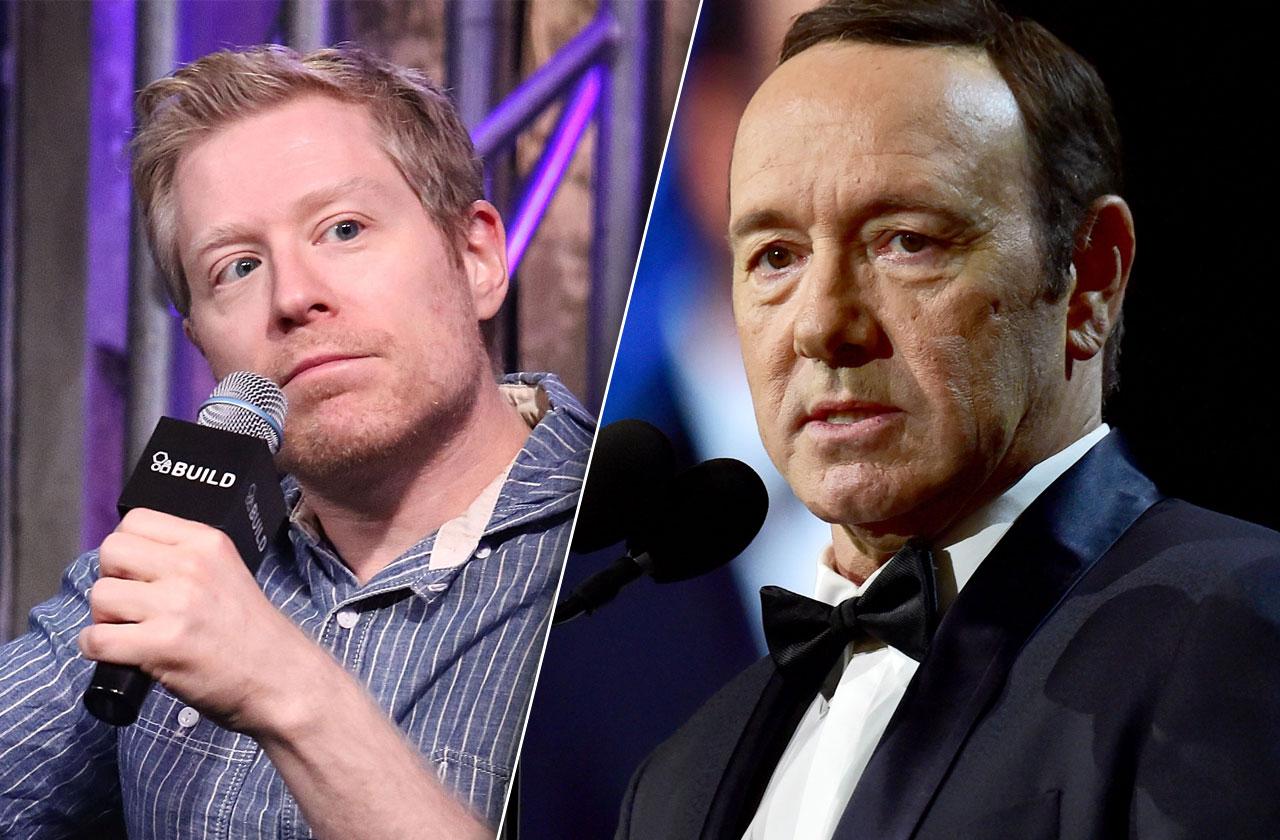 In a shocking new testimony, actor Anthony Rapp claimed he was sexually assaulted by Kevin Spacey when he was only 14-years-old, and now Rapp's sister is telling all on the gruesome details in an exclusive interview with RadarOnline.com.
Anne Smith, 50, revealed how her entire family dealt with this horrific secret for years.
"We all knew. The moment it happened, when he was 14, we knew," Smith told Radar.
Article continues below advertisement
Rapp alleged that Spacey "was trying to get with him sexually" after a party at the A-list star's apartment in 1986. According to Rapp, Spacey picked him "like a groom picks up the bride" and then laid down on top of him.
"I'm very proud of him," Smith said of her brother. "I'm really glad that Anthony finally spoke out. It's been weighing on him for all of these years."
Anne explained to Radar the agony the entire family faced as they watched Spacey's continuous rise in Hollywood.
"I know he was upset that he was seeing Spacey get all this success and get away with what he did," Rapp's sister admitted. "And I was upset too seeing him and all of his success knowing my brother is in pain."
Rapp stayed strong throughout the years with the support system of his mother, Mary Lee. She would pass away about 10 years later — in 1997 — from cancer at the age of 55.
"He was very close to my mother — very close with her," Rapp's sister told Radar. "She was with him in the theatre, so he probably told her immediately. I don't know exactly how she handled it, but I knew she was very angry. She was so protective over him, as she is with all her children. "
Article continues below advertisement
Spacey — now 58, and who was 26 at the time of the assault — released a statement hours later apologizing to Rapp.
"I have a lot of respect and admiration for Anthony Rapp as an actor," the House of Cards star said. "I'm beyond horrified to hear his story.... But if I did behave then as he describes, I owe him the sincerest apology for what would have been deeply inappropriate drunken behavior."
Spacey would then steer his statement to reveal he was gay.
"I have mixed feelings." Rapp's sister said of Spacey's statement. " I'm glad he admitted it. Most people blame the victim; he did not blame the victim. He did not do what Harvey Weinstein did. My initial thought was that while it was filled with excuses; he did admit it and that effect is strong. It was filled with excuses ...but I think it's a great start."
Smith said that she has not yet been in contact with her brother since the story broke overnight.
"My brother is still a very much a part of the movie business. He's older, stronger now, he has a lot of support. I know people who don't have support, like Corey Feldman. I'm happy people are supporting him."
Spacey hosted this year's Tony's award and has won Oscars for the 1996 film "The Usual Suspects" and in 2000 for "American Beauty."
We pay for juicy info! Do you have a story for RadarOnline.com? Email us at tips@radaronline.com, or call us at 800-344-9598 any time, day or night.