Ouch! Ke$ha Opens Up On Scary Crotch-Burning Incident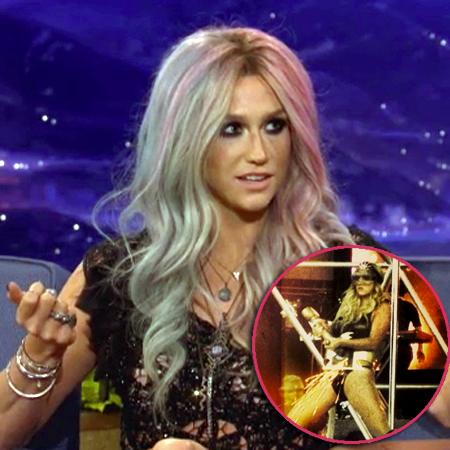 Ke$ha says she's electrocuted her crotch -- in the name of art, of course!
The "Tik Tok" singer opened up to Conan about a wardrobe malfunction she had during a concert, as result of an onstage accessory she wears -- a "chastity belt looking thing" that emits flames.
The leggy singer said she likes the incorporation of "power tools and sparks and magic" despite the "super-dangerous" nature of the stunts.
Article continues below advertisement
"But it looks so cool and my fans are way into it, so im like 'Woo!'" she said. "I was doing that and all of a sudden, and I got electrocuted while I was grinding on my vagina and it was super scary and intense."
Watch the video on RadarOnline.com
"But you're OK now?" Conan asked her, to which she said, "Yeah, I'm good."