Moves Like Katy: How Did Perry Fend Off Mick Jagger's Lusty Advances?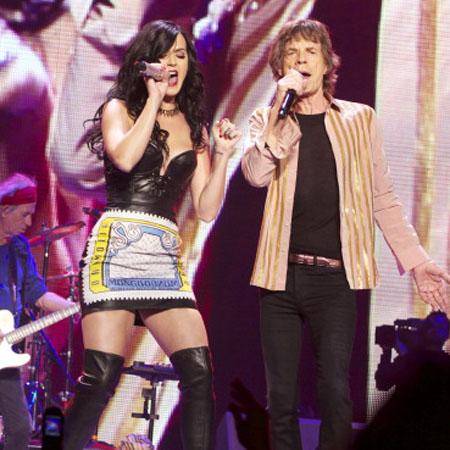 Article continues below advertisement
"I was 19 maybe, I did a lot of stuff behind the scenes," she said, adding that at the time, she also worked on a Miley Cyrus album.
"I actually went to dinner with Jagger one time, and he hit on me when I was like 18!" she said. "That was a long time ago, and he's been very kind."
One of the hosts asked Katy, "How you turn him down? How do you turn down a legend like Mick Jagger?"
"Well you bring a friend and then they do them!" Perry said. "You sacrifice your friend!"
Watch the video on RadarOnline.com