Kanye West Slams Bill Cosby & Steve Harvey In New Song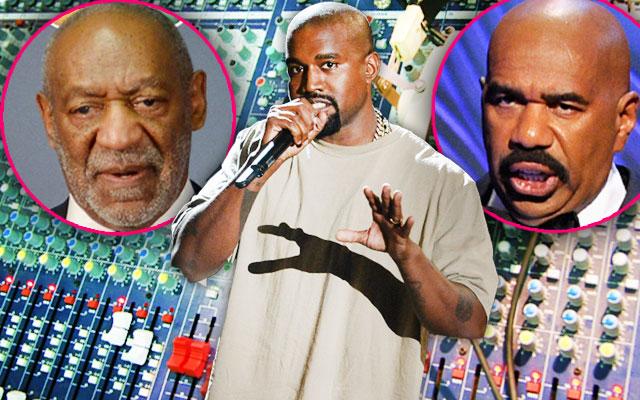 Kanye West celebrated the new year the same way he did last year --- by releasing a new song. However, while last year's release was a touching tribute to his daughter, North West, this year's song is a good old fashioned diss track.
"Facts," which sample's Drake's song with Future, "Jumpman," delivered blows to fashion houses, athletic companies, and fellow musicians, but the harshest diss in the song is directed at two comedians that have come under fire in recent weeks --- Bill Cosby and Steve Harvey.
Article continues below advertisement
In the song, Kanye asks, "Do anybody feel bad for Bill Cosby? Did he forget the names just like Steve Harvey?"
As Radar reported, Cosby was arrested this week on charges related to the alleged 2004 rape of former Temple University basketball coach, Andrea Constant. Constand was one of at least 55 women who reported sexual assault at the hands of the 78-year-old comedian, however, this is the first time that any of the accusations have resulted in his arrest.