Kanye West Slams Bill Cosby & Steve Harvey In New Song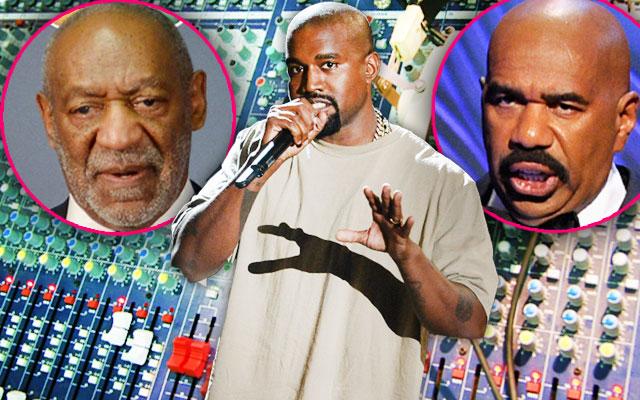 Kanye West celebrated the new year the same way he did last year --- by releasing a new song. However, while last year's release was a touching tribute to his daughter, North West, this year's song is a good old fashioned diss track.
"Facts," which sample's Drake's song with Future, "Jumpman," delivered blows to fashion houses, athletic companies, and fellow musicians, but the harshest diss in the song is directed at two comedians that have come under fire in recent weeks --- Bill Cosby and Steve Harvey.
Article continues below advertisement