'You're A D**k!' Kailyn Slams 'Disrespectful' Baby Daddy Javi In Epic Fight
Kailyn Lowry has had issues with baby daddy Jo Rivera over child support — and now she's fighting with her other ex Javi Marroquin! On this week's Teen Mom 2, Kailyn learned Javi put down his girlfriend Lauren Comeau's number for their son Lincoln's soccer team instead of her.
When Kailyn asked why he didn't put down her number, he responded, "Don't travel on game days."
"It was his weekend and I missed a game because I was podcasting," she said. "I was working. What does it take for you to say Lincoln's mom also? My trip for podcasting, which is a job that I get a paycheck for was planned before we got the schedule for the soccer game. If you want to put her down in addition to both of us that's fine cause she's around, but don't disrespect me."
Article continues below advertisement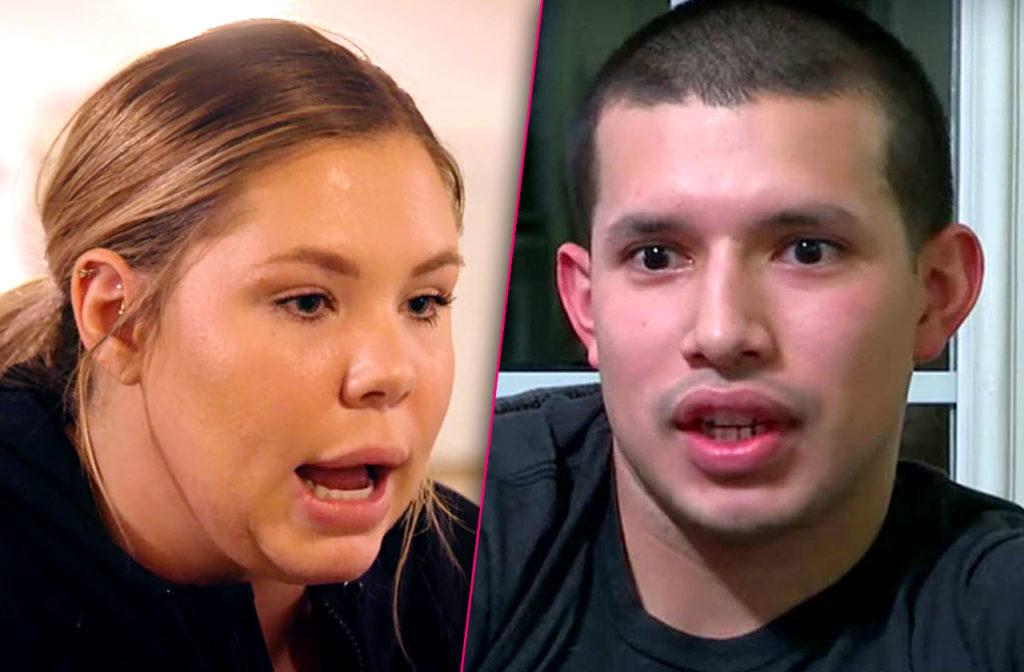 But the tables turned, as Javi informed her he would be missing a game.
"The petty in me wanted to text him and be like, 'You're a d**k because you literally told me not to miss game days and that's why you put Lauren's contact down,'" she said.
Kailyn continued to fire, "One day we're getting along, one day we're not for no reason. You're not nice to me unless you want something. This is who Javi is."
Article continues below advertisement
Andrew said that he attempted to contact him, but Jenelle has been "keeping him away from all the good influences he could have in his life."
"I'm getting pumped talking about it," he said. "It's not about the past it's about moving on. I've waited years I knew one day the time would come that he would want to see who I am."
But Jenelle wasn't as hopeful.
"I don't want Jace to sit there and blame me for not letting him see Andrew," Jenelle explained to a friend. "But I want him to know I tried. I did check in on your dad and he was still doing bad. I checked in on him again and again and he's still bad. I don't want him to see his father and think he's some kind of great person and all of a sudden he meets him and he's a drunk and a nobody. I want my mom to go to New York to validate he's not in the right state of mind."
Also on the episode, Briana DeJesus praised her baby daddy Devoin Austin for stepping up in their daughter Nova's life. Not only did she invite him on a family vacation to Puerto Rico, but she also offered to change their daughter's last name to his.
"You've been showing you want to be part of her life," she said. "It think she should definitely have your last name. Stella has her dad's last name. I think it's just fair."
Article continues below advertisement
Devoin responded, "We should definitely do it. She can hyphenate and do both."
Chelsea Houska had a Halloween dance with her oldest daughter Aubree on this week's episode, meaning husband Cole DeBoer would be alone with their children Watson, 1, and newborn Layne!
Fortunately for the family, Cole did just fine alone, as Chelsea got to spend much needed one-on-one time with Aubree.
And finally, Leah Messer's daughters received their report cards. Although she feared Aleeah might get a C in Social Studies, she ended up with a B.
Teen Mom OG airs Mondays at 9/8c on MTV.
We pay for juicy info! Do you have a story for RadarOnline.com? Email us at tips@radaronline.com, or call us at 800-344-9598 any time, day or night.
For the latest Teen Mom news subscribe to our podcast 'Teen Mom Time' below!