Kailyn Lowry Breaks Down Over Being A Single Mother: 'I Brought It On Myself!'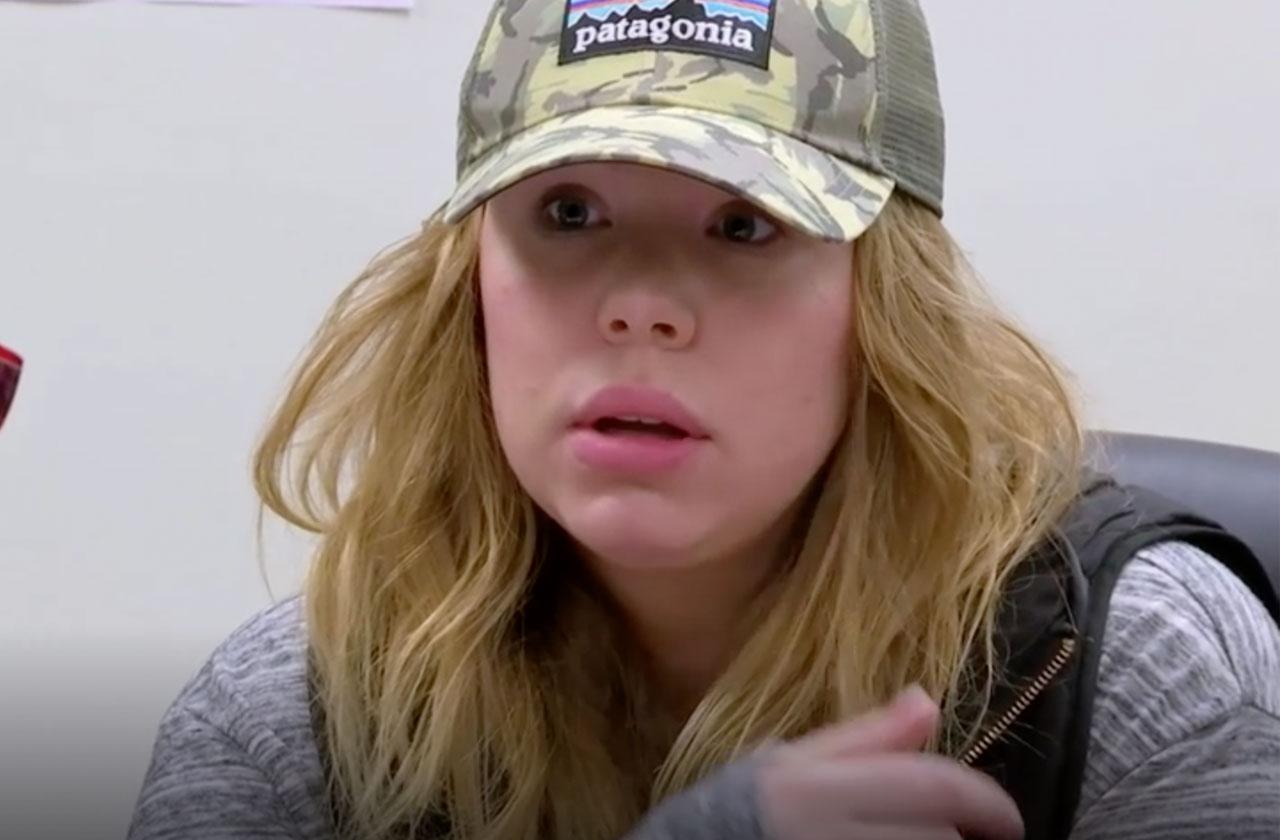 Motherhood, baby daddy drama and school are taking a toll on Kailyn Lowry. On this week's Teen Mom 2, Lowry breaks down in tears when she learns she's falling behind in school.
On the episode, Lowry's baby daddy makes an effort to be involved in her pregnancy by calling her and asking how she's feeling.
"He's not shy, he just doesn't like people," Lowry said of Chris Lopez not appearing on the show. "He's not hiding the fact he's with me and we're having a baby. That makes me feel good. He doesn't have to put his entire life out there and I respect that. Someone who likes their privacy makes me feel good."
Article continues below advertisement
But then during a meeting with her college advisor, Lowry revealed Lopez "comes around when he wants to."
"I'm going to help me," she told her advisor. "I'm going to graduate and help myself. I'm not going to lie to you, I'm struggling this semester. I brought it on myself."
Lowry also learned she was behind in her classes.
"I'm supposed to graduate at the end of the semester with a degree in mass communications," she said. "But with the pregnancy, taking care of the boys and drama with Javi Marroquin, I'm falling behind."
Fortunately for Lowry, she received rave reviews from her professors on her final presentation.
Leah Messer also struggled with balancing motherhood and school.
"I'm loving school, I really enjoy it," she told her sister. "But the commute is really killing me. It's an hour and 15 minutes at least. I think I need to talk to my advisor because I really think online classes would be better with everything going on."
Article continues below advertisement
While getting advice from Lowry, Messer revealed she feels she's "neglecting" her three children.
"You're not neglecting them," Lowry told her. "This is something you want to do and have to do for yourself. Don't feel bad. Be patient with yourself because honestly if you're overwhelming yourself and thinking you're neglecting your girls it's going to show with your school work."
When Messer discussed switching over to online classes with her advisor, she cried when he told her how difficult it would be to achieve her degree in four years.
"I'm not dropping out or anything, I just want to be successful," she cried. "I'm just doing it for my kids and myself. I just want to find what works best in my home."
Also on the episode, Jenelle Evans freaked out when her son Kaiser threw a temper tantrum. She then has a meltdown herself when she was unable to make time for the gym.
"Make a plan to do something different," her fiancé David Eason yelled at her. "Don't sit in the f**king bed all day on your phone."
Article continues below advertisement
Evans fired back, "I can't go to the gym with Ensley. I'm mad about the way my body looks!"
After Chelsea Houska learned that Adam Lind tested positive for meth, she explained how "scary" it is to send their daughter Aubree to his mother's house for supervised visits.
"If I had my choice I wouldn't want her in the house because if he's doing drugs, he's probably doing them at his house," she said. "Hopefully his parents are doing their supervision. I've heard about it for a long time. He was not on drugs ever when I was with him. It makes me sad for Aubree. The last thing you want is to give your daughter a drug-addicted father."
Houska then explained that she fears his parents will think the drug test is a fluke and will send Aubree to his house unsupervised.
Briana DeJesus continues to look into adoption after her second baby daddy Luis cheated on her. DeJesus met with an adoption counselor who told her that if Luis is not on board with adoption, the court will serve him with paperwork and he will have 30 days to respond.
But when DeJesus told him about the meeting, he continued to shoot down the idea.
"I know you've been wanting to explore your options, but I think what's best for my child is to be with her parents," Luis said. "People work s**t out all the time. I don't want to co-parent, I want us to be together. All this adoption talk, honestly it drives me nuts."
She responded, "Stop being selfish, you're the one that f**ked up."
Teen Mom 2 airs Mondays at 9/8c on MTV.
We pay for juicy info! Do you have a story for RadarOnline.com? Email us at tips@radaronline.com, or call us at 800-344-9598 any time, day or night.