Justin Timberlake's Aunt Arrested For Allegedly Forging $64k In Stolen Checks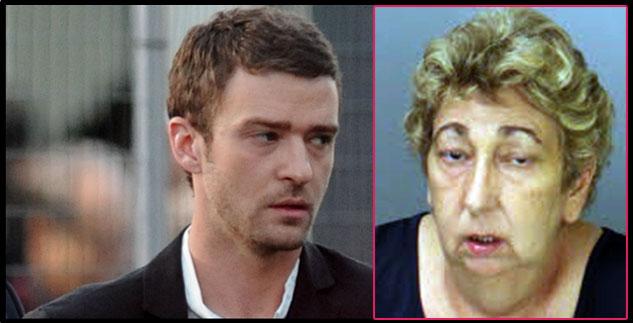 It doesn't pay to try and steal from your family members, just ask Justin Timberlake's Aunt by marriage, who was just arrested for allegedly forging more than $64,000 in stolen checks from his mother and stepfather.
Jane Harless was arrested for writing over 100 checks that she wrote to herself and forged her brother Paul Harless' name on, according to WREG Channel 3 in Memphis, Tennessee.
Paul is married to Lynn Harless, Justin's mother. Jane apparently wrote the checks from the joint account Lynn and Paul shared.
Article continues below advertisement
She is facing 127 felony charges and "the checks date back to January 2011, just after Harless stopped working for the family."
The charges are 121 counts of forgery, four counts of identity theft and two counts of property theft, according to the report. News Channel 3 spoke with a man at the Harless home who told them Justin's family "wants everything to be a private matter."