Joyce Giraud: I'm Tired Of Everyone 'Making Excuses' For Brandi Glanville's Bad Behavior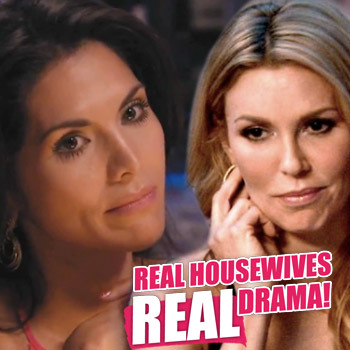 Article continues below advertisement
"Look, I'm not making excuses for her, but she is my friend. One thing I can say is that she has been going through a really tough time lately," Lisa says.
"That's an excuse," Joyce bluntly replies.
Talking to the cameras, Lisa says she thinks Joyce is "a good girl" but needs to "give Brandi a little bit of a break."
"You're not responsible for her actions," Joyce tells Lisa. "You're not her mom. You're just her friend."
MORE ON:
The Real Housewives of Beverly Hills
"I feel I constantly chastise her," Lisa admits.
"What's that word?" Joyce asks numerous times, with Lisa finally saying, "To tell her off… to reprimand."
The former Miss Puerto Rico still looks confused.
Lisa rolls her eyes, "You don't know what that word means either? For god's sake!"