20th Anniversary Bombshell — Sicko's Twisted JonBenet Confession Caught On Tape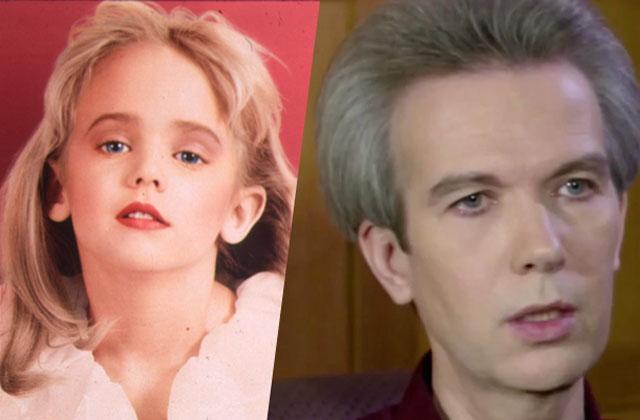 John Mark Karr claimed he staged JonBenét Ramsey's death scene in the basement of the girl's Boulder, Colo., home to look like a murder — and throw investigators off the trail.
Then, in a shocking tell-all interview for Investigation Discovery's JonBenét: An American Murder Mystery this fall, the former elementary school teacher insisted the 6-year-old's death was an "accident," adding that he tried to save her life when things got out of hand on Dec. 26, 1996.
Article continues below advertisement
"Do you want me to confess to something that gets me 30 years in prison? F**k that s**t," he told show producer Steph Watts. "I was with her when she died, I didn't say I killed her."
"Nobody killed that little girl. She died accidentally," Karr said, adding that "there was a panic" following the so-called accident.
"That is not murder," he insisted. "That does not equal murder. Have you ever heard of an accidental premeditated murder?"
Karr was arrested by Colorado lawmen for Ramsey's death, but was later set free based on evidence at the crime scene — which he claims was staged.
"Where she was found in that basement was not where she died. . .You think she was murdered because of the way she was found. I'm just trying to give you a hint, I'm throwing you a bone. But don't forget, I am not saying that I am the one who did all these things."
Article continues below advertisement
Karr then hinted at new clues in the case, alleging: "There was another person who was with her when she died that night. I said I was with her during her accidental death, but I was not the person who caused it."
Karr was later cleared of her murder when his tissue samples and body fluids failed to match DNA found on Ramsey's body.
But, oddly, he insisted during his interview the DNA evidence discovered by authorities "has absolutely no connection to that little girl's death."
We pay for juicy info! Do you have a story for RadarOnline.com? Email us at tips@radaronline.com, or call us at 800-344-9598 any time, day or night.