R. Kelly Cult Victim Releases Tell-All Video: 'I Will Not Be Silenced Anymore'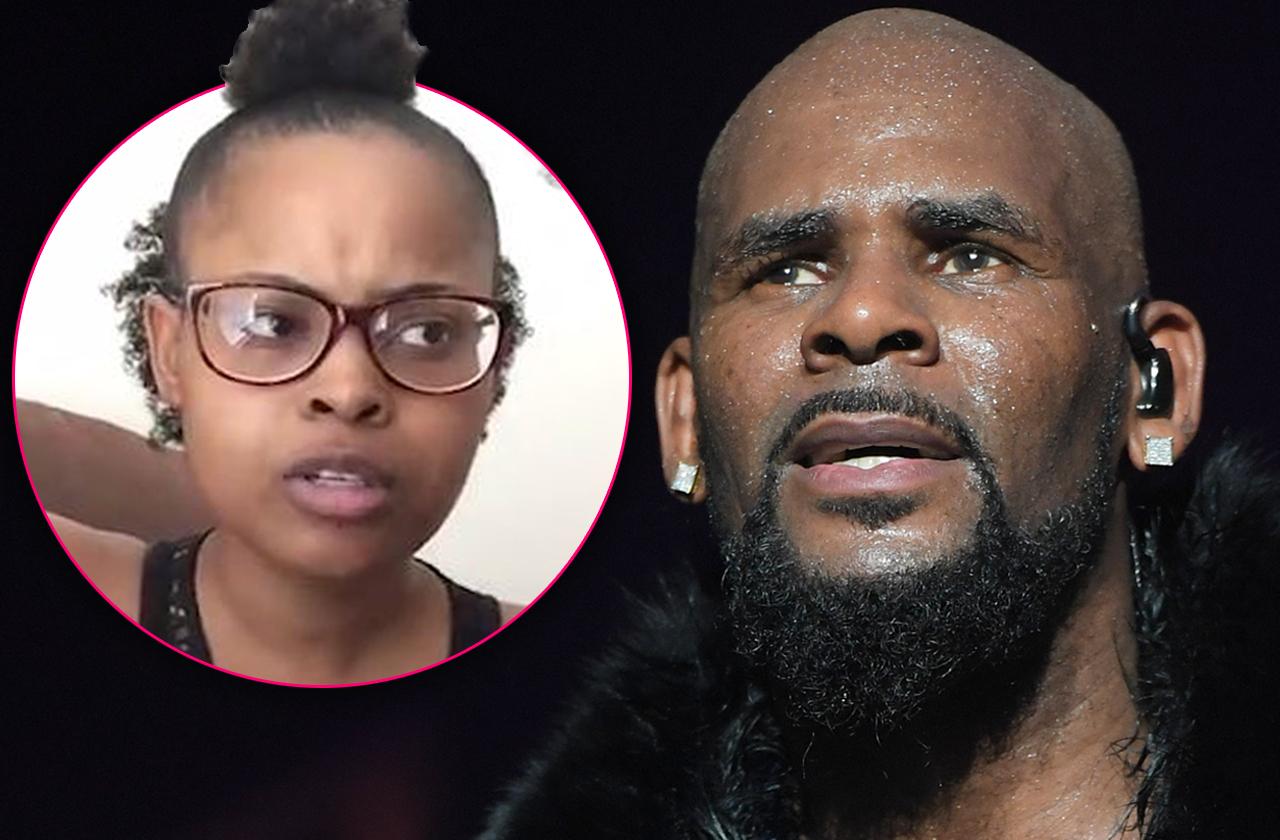 The superfan alleging she was just a young teen when she fell spell under the spell of R & B singer R. Kelly has released a new video to detail how she overcame her abusive past.
"I decided that I don't want to live my life in fear anymore, and I will not be silenced anymore," insists Jerhonda Pace during the Aug. 22 onscreen confession.
"I was a victim of sexual abuse, mental abuse and physical abuse," all at the hands of "mind-manipulator" Kelly, she claims.
Article continues below advertisement
Pace also notes in the video that sexual abuse is "so hard to deal with" and that she hopes the women "he's doing this to now" find the courage and strength to leave.
"He wants you to himself," says Pace, who then goes into how she first fell into Kelly's grip.
As Radar reported, Pace was 16 when she joined Kelly's "cult" because she was so infatuated with him. The two allegedly began a sexual relationship after she attended a party at Kelly's mansion.
"He told me that he wanted me to undress for him and walk back and forth like I was modeling," she told Buzzfeed.
After the two engaged in oral sex, Kelly made Pace write out and sign letters saying she had stolen jewelry and cash from him and that her parents were forcing her to blackmail him, she claimed. The teen did as she was told, even though none of the allegations she made were true.
The two had sex frequently over the next seven months, even after Pace told him about her age. He asked that she tell anyone who asked that she was 19 and act in public like she was 25, she claimed. At the time, Pace was a virgin.
Article continues below advertisement
Pace later left Kelly after catching him texting another girl. "I was slapped and I was choked and I was spit on," she said of her last encounter with the singer.
Pace, now 24, has decided to break the non-disclosure agreement she signed for Kelly in order to protect other women who may be in the same position.
"He was very controlling," Pace says in the new video, noting she had to ask permission to shower, eat or even use the bathroom. "He wouldn't let me leave. I had to come up with so many lies…Something needs to be done."
Pace sued Kelly and the two reportedly settled the lawsuit out of court on the condition she sign a nondisclosure agreement. However, Pace claims Kelly hasn't paid up, which is why she's speaking out.
There are reported to be over half a dozen women still stuck inside Kelly's abusive twisted cult.
In a statement issued Aug. 22, Kelly's reps denied Pace's claims.
We pay for juicy info! Do you have a story for RadarOnline.com? Email us at tips@radaronline.com, or call us at 800-344-9598 any time, day or night.