'You're A Lot Of Work!' Jennifer Garner Tells Ben Affleck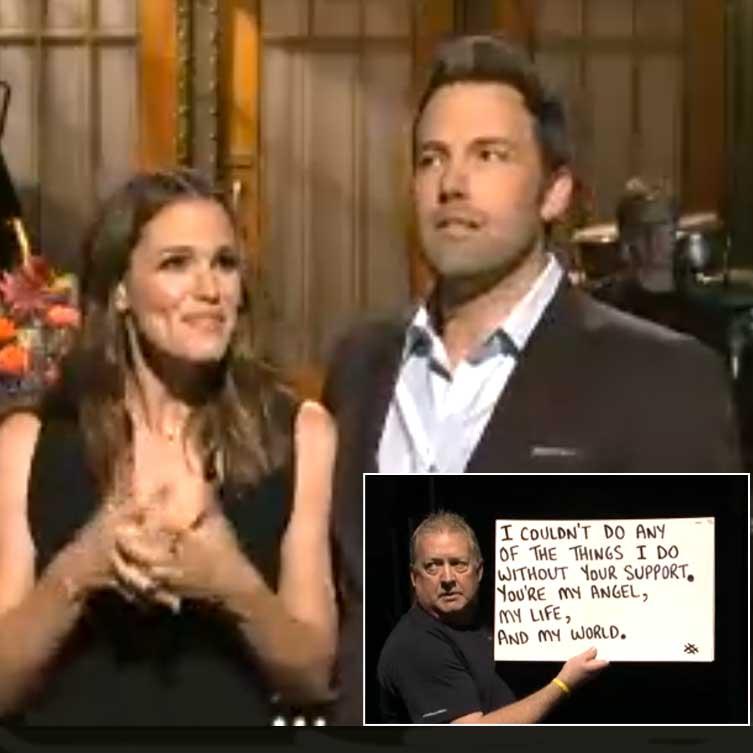 Ben Affleck got a visit from his wife, Jennifer Garner, during his opening monologue on Saturday Night Live, and the topic was the comment he made during his Argo Oscar acceptance speech about his marriage to the actress was "work."
Looking slightly annoyed, Garner suggested Ben should have said their marriage was "a gift."
A chastised, Ben responded, "I want to tell you how I wish I had ended that speech -- I couldn't do anything I do without your love and support. You're my angel, my life, my world."
Article continues below advertisement
It sounded oh so sincere, until Jen saw that Ben was reading off a cue card!
"You're a lot of work," Garner told her husband, before giving him a quick kiss and walking off.
You can watch it here: