Jay Leno: 'NBC Is Sending Me On A Carnival Cruise'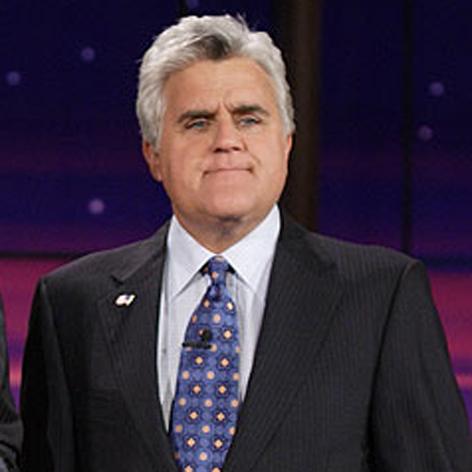 Jay Leno isn't letting up on his jabs against NBC . With rumors continuing to build that the Peacock net is replacing him as host of the Tonight Show when his contract is up September, 2014 -- and would like to make it happen earlier -- Leno took on his bosses Friday night.
During his monologue, Leno talked about a man who was discovered to have had a knife embedded in his back for three years.
"He must have worked at NBC, too," Leno said.
Article continues below advertisement
And directly addressing the bad blood between him and his bosses, Leno said he'd had dinner with several NBC executives the night before.
They wanted to make it up to him, Jay joked. "They're sending my wife and me on an all-expenses paid Carnival Cruise!"
As RadarOnline.com has been reporting, Leno is not happy with the way NBC has been very publicly trying to get him out the door so the net can move Jimmy Fallon into his chair.
Fallon's Late Night hosting gig will most likely then go to Saturday Night Live star Seth Meyers .