Vanderpump Rules Sneak Peek: Jax Quits Sur Lounge, Says It's Not A Healthy Place For Him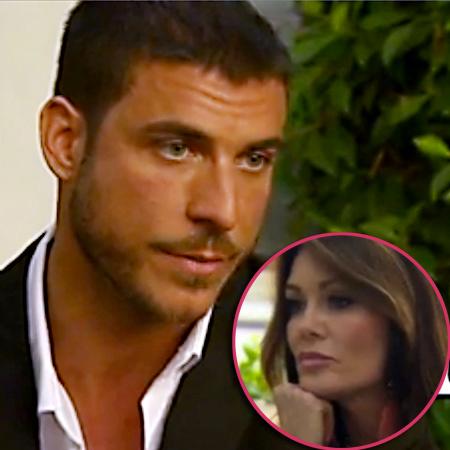 Jax Taylor no longer works at Lisa Vanderpump's SUR Lounge and his exit from the sexy West Hollywood hot spot is seen in a sneak peek of Monday night's episode of Vanderpump Rules on RadarOnline.com.
"Why are you so troubled?" Lisa asked Jax.
"I don't feel like this is a healthy place for me to be anymore. And I feel like it's just time for me to move on," he told her.
"I can't be good for myself or for her if I'm in the same place with her. And I want her to keep her job, and she's here."
Article continues below advertisement
Jax was referring to his relationship with fellow SUR waitress Stassi Schroeder whom he dated for two years before rebounding with waitress Laura Leigh when the two were caught having sex in the restaurant bathroom.
"It's too complicated," Lisa said, understanding why he wanted to leave.
"You said it from day one and I should have listened, but of course I had, "No, no, no, it's fine, it's fine,'" he explained.
"But let me tell you this, you change your mind like it's the wind," Lisa said, recalling when she was going to suspend him and he begged to keep his job.
"You said to me, 'I love Stassi so much' … the next day you're with Laura Leigh! I think you've got to hold yourself accountable for how you treat people. I want you to take responsibility…"
"Absolutely. Here's my responsibility. It's time for me to go," Jax said.
Lisa accepted Jax's resignation but made it clear that if he's in need of a job, he can still work at SUR Lounge.
"This is what I have to do. If I want to be better for myself and for Stassi," Jax said, admitting that he's finally trying to grow up.
To catch the entire season finale of Vanderpump Rules, tune in to Bravo on Monday night.