Sounds Like An Open Marriage! Jada Pinkett Smith Tells Will Smith 'You Can Do Whatever You Want'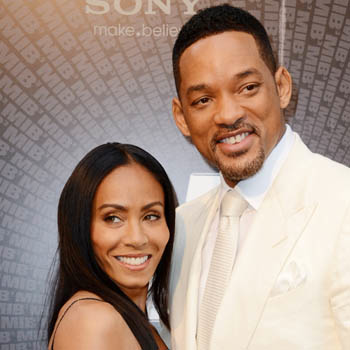 Jada Pinkett Smith isn't doing much to deny the rumors that she and Will Smith have an open marriage!
The actress, who has been married to the Men in Black star for almost 16 years, addressed those long standing "open relationship" rumors to HuffPost Live this week, admitting that she allows her husband to do whatever he wants because he is his own man – and RadarOnline.com has the details.
"I've always told Will, 'You can do whatever you want as long as you can look at yourself in the mirror and be okay,'" she revealed. "Because at the end of the day, Will is his own man. I'm here as his partner, but he is his own man. He has to decide who he wants to be and that's not for me to do for him. Or vice versa."
Article continues below advertisement
She also explains that they keep their relationship strong by maintaining a solid friendship.
"I don't think it's easy to be married to anyone," she explained. "I think that you have to go into a relationship knowing - especially when you're dedicating yourself to someone for the rest of your life - this is a life partnership ... He's my best friend. He's been by my side through some of the most difficult parts of my life. And so that's something you can never take away."