Jacqueline Laurita Celebrates Autistic Son's Fourth Birthday: 'He Continues To Surprise And Impress Us'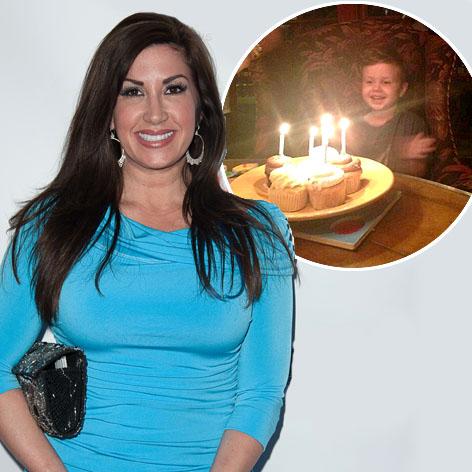 Article continues below advertisement
Jacqueline also took to her Bravo blog to discuss her son's shocking surprise.
"That 'I love you' was the sweetest and most precious gift to receive," Jacqueline declared. "Who cares if we had to bribe him with a lollipop? He said it!"
Jacqueline saw the surprise not only as a momentary accomplishment, but as an event that promised that Nicholas is progressing.
"That moment was much more emotional than what you saw in that scene," she wrote. "To me, it meant there was hope. If he was capable of saying that and all that he had accomplished thus far, I believed he could do so much more."
And Jacqueline was right: That scene was just the beginning for Nicholas.
"Since then, he continues to surprise and impress us with his accomplishments," she stated. "He is truly a blessing."