Katniss Is Back! The Hunger Games: Catching Fire Trailer Reveals A Darker Side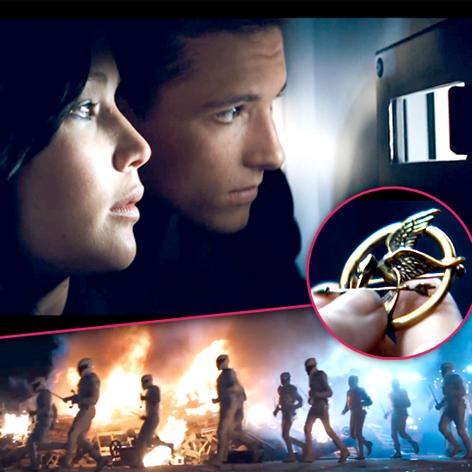 Article continues below advertisement
"Every revolution begins with a spark" sets the mood for the dark times that are coming in the hotly anticipated film.
The Capital is glittering, with Elizabeth Banks' Effie Trinket and Woody Harrelson's Haymitch Abernath making appearances, but the violence in Panem is where the action is happening.
"Because of her," Snow says ominously about Lawrence's arrow wielding Katniss, "they all pose a threat. Because of her, they all think they're invincible."
His murderous plan for her is set in motion as he describes what must be Katniss' fate.
"She has become a beacon of hope to them. She has to be eliminated."
Watch the video on RadarOnline.com
The Hunger Games: Catching Fire hits theaters November 22, 2013.