Justin Theroux Searching For Answers To Mysterious Disappearances In HBO's 'The Leftovers' — Watch The Season One Trailer!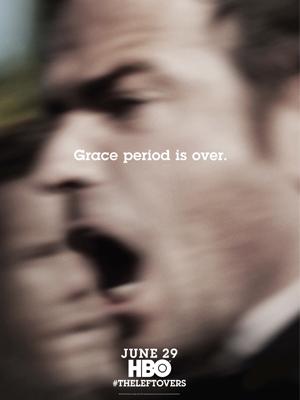 HBO has released the first trailer for The Leftovers starring Justin Theroux!
From Damon Lindelof, co-creator of Lost, and acclaimed novelist Tom Perrotta, this HBO drama series follows the society that is left behind after The Rapture and looking for answers after two-percent of the world's population abruptly disappears without explanation three years earlier.
Theroux stars as Kevin Garvey, a father of two and the chief of police in a small New York suburb, who is trying to maintain some semblance of normalcy.
Article continues below advertisement
But the answers remain unclear for those left behind.
"No one is ready to feel better," Police Chief Garvey says. "Everybody's ready to f--king explode."
"So many of our loved ones were lost three years ago," Lucy Warburton, played by Amanda Warren says. "We still wonder where they went and why."
The Leftovers, which stars Amy Brenneman, Christopher Eccleston, and Liv Tyler, will debut on Sunday, June 29th at 10PM on HBO.
Watch the full Season 1 trailer, below.
youtube=https://www.youtube.com/watch?v=Shn1mPejr_4&w=560&h=315