Duke Rules The House! Sleepless Giuliana & Bill Rancic Hire 'Specialist' To Help Them Get Through The Night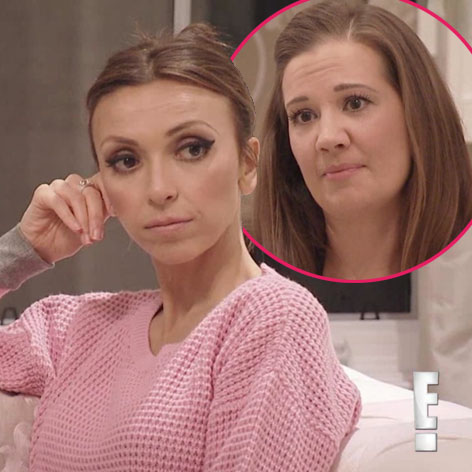 Giuliana and Bill Rancic may be reality TV's most glamorous new parents but that doesn't mean the two always know what they're doing when it comes to baby Duke.
Their latest crisis? How to get their son to sleep through the night so that they can get some sleep too.
Desperate, Giuliana finally hires a sleep training specialist who tells them what they're doing right, and mostly wrong.
Bill confesses he's a "wimp" when it comes Duke crying at night. He can't keep himself from running in and picking the adorable tot up in his arms.
Article continues below advertisement
Can he learn to do this daddy thing better? You can catch a sneak peek here. Giuliana & Bill airs on E!, Tuesday at 8/7c.