'We're Raising A Nation Of Wimps!' Bill Rancic Has Strict Parenting Rules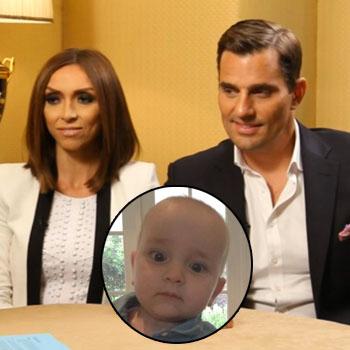 First time dad Bill Rancic has some pretty strict parenting rules and as he and his wife Giuliana raise their son Duke he slams the way other people are bringing up their children in America and even warns "we're raising a bunch of wimps!"
In a new interview with Larry King the TV duo said they're working on kid at a time, but Bill doesn't plan on spoiling their son like other wealthy parents.
"I have a whole theory on how we're raising kids in America," Bill said on Larry King Now.
Article continues below advertisement
"Kids are given so much and parents are always making excuses. It's the teachers fault, it's the coaches fault, it's the other kids fault in the classroom.
"By the time these kids are adults they have never had to take any accountability."
With his wife by his side, Bill says that this isn't the right way to rear children.
"We're raising a bunch of wimps!"
Unlike the Jenner kids or Will and Jada Pinket Smith's children, Bill says he and Giuliana plan to make Duke work for things he wants.
"When my kid wants to get a car he's going to go get a job just like I had to do and you had to do," Bill says, including his wife in the conversation.
"I think we're really coddling these kids way too much. They need to fall down and scrape their knee."
You hear that Duke, no Range Rover for you!
hulu id=fpct-xqx3ogupv4yalb74w width=512