Chelsea Handler Probes Gabrielle Reese About Her 'Submissive' Role In Marriage!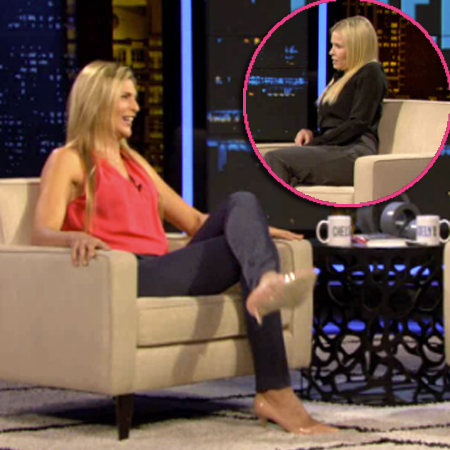 Is Gabrielle Reese really submissive to her surfer husband Laird Hamilton? Chelsea Handler gets the real scoop from the pro-volleyball player about her relationship -- and of course, her sex life!
In this video from Chelsea Lately, the comedienne grills Gabrielle about her new book My Foot Is Too Big for the Glass Slipper: A Guide to the Less Than Perfect Life, in which she says that she is "submissive" to her pro-surfer husband.
Article continues below advertisement
"You don't seem like a submissive person, yet in your relationship you've kind of had to learn how to be submissive," Chelsea quips to her.
Gabrielle defends what she wrote, and of course says it was taken out of context, telling Chelsea: "I said that I was choosing to take on this service or submissive role.
"I'm just saying I think it is nice if one takes on the female role and one takes the male role."
Gabrielle, 43, has been married to Laird for 17 years, and she said he joked "really did you tell them that you think that but you don't actually do that at home?"
And of course Chelsea had to get dirty with Gabby, making sure she got the details of her sex life.
Watch the video on RadarOnline.com
"I say that's a very important part of any relationship sex on a regular basis," Gabrielle admits.
Chelsea Lately airs weeknights at 11/10c on E!