It Was The Hunger Games!' $100M Fyre Festival Lawsuit Reveals More Disturbing Claims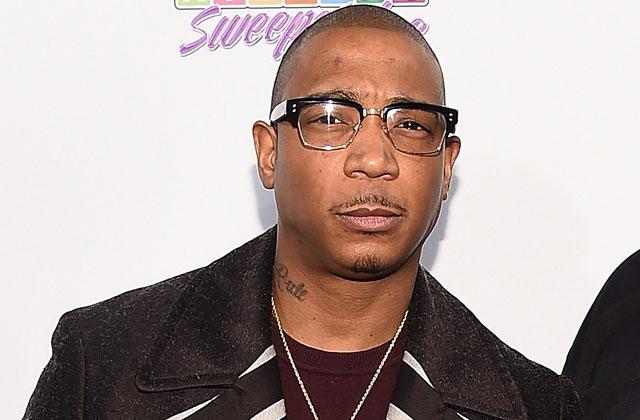 Hip hop star, Ja Rule and his company, Fyre Media Inc pulled off the biggest scam of the year! That's the claim of festival-goers, who are suing him for a whopping $100 million, RadarOnline.com has learned.
The businesspeople behind the heavily promoted "Fyre Festival," are now facing a class action lawsuit, RadarOnline.com has learned, after the luxurious party they promised turned into something out of the "Hunger Games."
Article continues below advertisement
"The festival's lack of adequate food, water, shelter, and medical care created a dangerous and panicked situation among attendees – suddenly finding themselves stranded on a remote island without basic provisions–that was closer to 'The Hunger Games' or 'Lord of the Flies' than Coachella," the lawsuit filing said.
Off The Hook! DJ Afrojack's Ex-Girlfriend Drops $25 Million Lawsuit
Never mind that people were expecting a grand oasis that event organizers claimed once belonged to drug kingpin Pablo Escobar; most of their suitcases were "dumped from shipping containers and left for them to rifle through in order to find their personal belongings, " the lawsuit claimed. And that means you were one of the lucky ones – others allegedly had their valuables stolen!
Overall, festival-goers paid up to $100,000 for tickets! But what made it even worse, the lawsuit claims, those in attendance had no cash on hand, since they were told this would be a "cashless" event. Money was transferred onto the same wristbands that guaranteed them entry.
"As such, Attendees were unable to purchase basic transportation on local taxis or busses, which accept only cash. As a result of Defendants' roadblocks to escape, at least one attendee suffered a medical emergency and lost consciousness after being locked inside a nearby building with other concert-goers waiting to be airlifted from the island," the lawsuit claims.
Article continues below advertisement
People were convinced that this would be the biggest party of the year, with influencers like Kendall Jenner, Bella Hadid, and Emily Ratajkowski hired to use social media to promote the festival and generate ticket sales, according to the lawsuit.
In the court filing obtained by RadarOnline.com, Ja Rule and McFarland are accused of knowing that their festival was "dangerously under-equipped and posed a serious danger to anyone in attendance."
"More troublingly, Mr. McFarland and Mr. Atkins (aka Ja Rule) began personally reaching out to performers and celebrities in advance of the festival and warned them not to attend," the lawsuit claims, "acknowledging the fact that the festival was outrageously underequipped and potentially dangerous for anyone in attendance."
Corrupt Chiropractor 'Bachelorette' Suitor Dr. Bryan Abasolo Once Sued For Fraud
Fyre Festival Inc. has since said that attendees will get VIP access to next year's festival, which they insist will "would be much better next time around."
Ja Rule has since released a statement apologizing for the whole ordeal.
Story developing.
We pay for juicy info! Do you have a story for RadarOnline.com? Email us at tips@radaronline.com, or call us at 800-344-9598 any time, day or night.