Exclusive
EXCLUSIVE VIDEO INTERVIEW: Charlie Sheen Tells Radar: Machete I Waved Is One Weapon I Don't Own!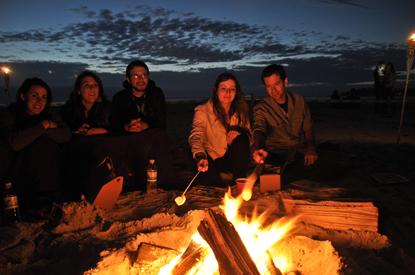 Video and photos surfaced of Charlie Sheen wielding a machete on Monday, and on Thursday night LAPD raided the actors home searching for weapons.
However, in an exclusive video interview with RadarOnline.com, Sheen said he doesn't own a machete and just posed with it for fun.
"It wasn't even my machete, that's what's so funny about it," Sheen said in an interview taped before the raid.
"Somehow the guy I was having a meeting with happened to have a machete on him and I thought, well that's brilliant! Great timing, there's like a rallying mob below me and these are my people, they're rooting for me."
Article continues below advertisement
The 45-year-old actor was fired from Two and a Half Men by Warner Bros. Television on Monday and immediately hosted a meeting with Live Nation, who he said will be doing all his merchandising.
"All this intellectual property... tiger blood, winning, Adonis DNA, all that stuff," Sheen said, describing his merchandise.
As RadarOnline.com previously reported, LAPD searched Sheen's Mulholland Estate home after learning he owned an antique gun with bullets, which would be a violation of the restraining order put on him by soon-to-be ex-wife, Brooke Mueller.
"Admit it folks, the whole winning thing, you just feel better when you say it. It's true, and you have to kind of smile when you say it," Sheen said.
VIDEO & EXCLUSIVE DETAILS: LAPD At Home Of Charlie Sheen
"It's hard not to be completely astounded, impressed, but also really proud that it's taken on this whole different vibe, this whole different energy."
RadarOnline.com was the first to report that although Sheen set a world record by acquiring one million Twitter followers in just 24 hours, he's not the one publishing the posts to his account.
Article continues below advertisement
"I write every word and then I send it off to Bob Maron, my Tweet-master," Sheen said during an interview with Australian radio network Nova, while RadarOnline.com's cameras rolled.
"So Bob is there as a safety valve. I get a little passionate at times and I'm like, 'I'll show them,' Send! And then I'm like, 'Oh no...' And its gone."
Not gone is Sheen's way with the ladies, as he's managed to go through three failed marriages and now has two girlfriends living with him.
"I've been running on this thing about how the scoreboard doesn't lie... 0 for 3, I'm not going 0 for 4!" Sheen said, noting that he doesn't plan on getting married again despite having two goddesses.
But living the bachelor lifestyle isn't always fun and games, as Sheen said having two girlfriends can get complicated.
"Suddenly you wake up and everybody sucks and hates everybody else and there's only three people you're talking about and it feels like 70!" he said.