Exclusive
Deaf Diss! Nyle DiMarco Under Fire As 'DWTS' War Explodes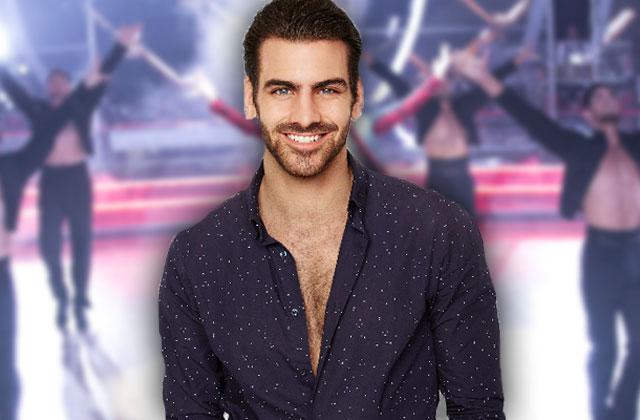 The Season 22 finale of Dancing with the Stars is just two weeks away and RadarOnline.com has exclusively learned that the backstage shade being thrown at frontrunner Nyle DiMarco is worse than ever!
On last night's DWTS, the 26-year-old former ANTM winner danced the Paso Doble with partner Peta Mugratroyd, 29. During their performance, DiMarco chose to include 10 seconds without sound to show the audience and judges what it is like to dance as a deaf person.
Article continues below advertisement
Scoring a nearly perfect score of 29 out of 30, DiMarco even almost brought judge Carrie Ann Inaba, 48, to tears. However, according to the on-set source, the on-camera support for DiMarco is just for show.
"The fact of the matter is that none of the judges, nor anyone in production for the show aside from Peta, have bothered to learn sign language," said the source. "They have not even learned the basic sign language for applause!"
"It upsets Nyle. He is a very emotional and gentle man and all of this is just really starting to affect him now," the source told Radar.
"What's worse, some of the other dancers on the show have been saying that, if Nyle wins, it is only because he is deaf and pretty, and it is not because of his talent," the insider told Radar.
"They are just all trying to get into his head and cause him to mess up, but all this is doing is just pushing him harder and harder than ever before. He is in this to win it and he will not go home a loser!"
Article continues below advertisement
As Radar reported, last week during DiMarco's scoring, judge Bruno Tonioli, 60, held up the score of a 10, but DiMarco was only given a 9 in his final score -- causing fans to erupt on social media, saying that the show was "rigged."
"Bruno worked with Nyle this past week and told him that he really meant it when he gave him a 10," the insider claimed. "Nyle knows the truth and that is all that matters."
Addressing the controversy this week, while giving his score Tonioli said, "There is no confusion here. I wrote it down myself. 10!"
Watch the shocking video above to see DiMarco dance in silence.
Do you think that Nyle DiMarco should win 'Dancing with the Stars?' Tell us your thoughts below.