Dr. Charlie Sophy Joins Forces With Dr. Phil For A 'Home Invasion'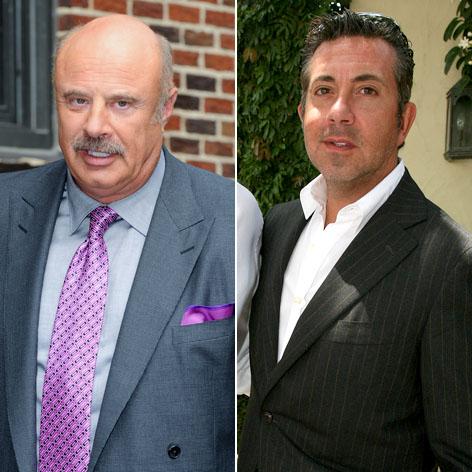 Dr. Charlie Sophy will go to any lengths to help patients in crisis, and the "psychiatrist to the stars" recently moved in with a couple of the brink of divorce while cameras rolled.
What happened will air on Dr. Phil Monday, May 6.
As part of Dr. Phil's Home Invasion ongoing series, the respected mental health professional tells RadarOnline.com why taking such drastic action was required.
The couple has been married for six years. "By invading their home, I'm invading their lives. I'm able to help them determine the best outcome for the adults and children, if it's divorce or working to stay together," he says.
Article continues below advertisement
Dr. Sophy who has worked with Taylor Armstrong, gives kudos to the talk show host, for helping those in need.
"I would not have been afforded the opportunity to help this family were it not for the care and concern of Dr. Phil and his team who will go to any length to those in need," Dr. Sophy reveals.
Check local listings!