Exclusive
'Trading Spaces' Doug Wilson Once Arrested For DUI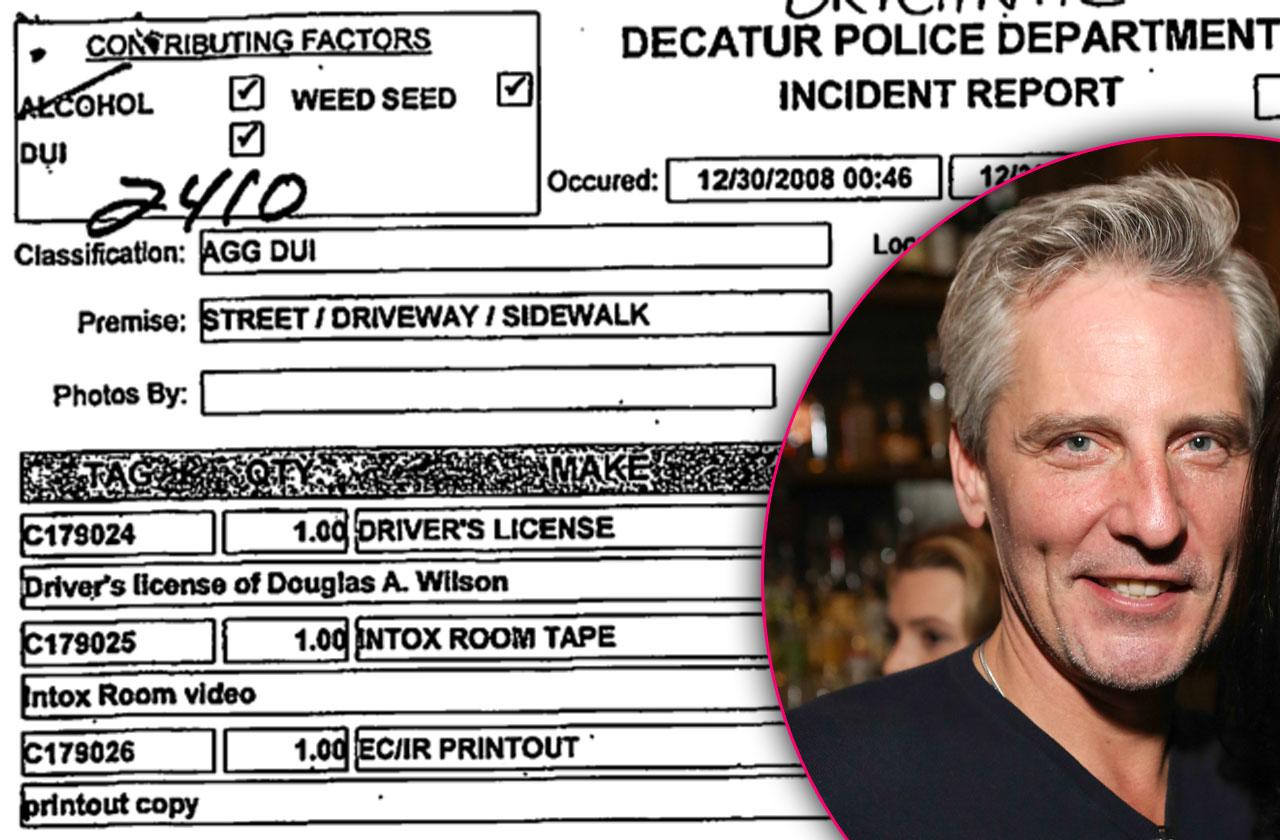 Trading Spaces alum Doug Wilson is returning for the show's reboot — and has a skeleton in his closet to bring with him! RadarOnline.com can exclusively reveal that the designer was arrested for aggravated DUI after the show ended in 2008.
Wilson, now 53, was charged with failing to yield to an authorized emergency vehicle, illegal transportation of alcohol, DUI and aggravated DUI after he refused to pull over for local police, according to Decatur County, Ill. court documents obtained by Radar.
Article continues below advertisement
The reporting officer wrote that she went to assist another officer during a traffic stop when she noted that Wilson "made not attempt to pull to the right side of the road." She "activated his squad's air horn and siren to get the driver's attention" but was unsuccessful for a bit.
The cop approached Wilson when he finally pulled over, and she noted that Wilson "advised he didn't know that he was behind him and "appeared to be confused and disorientated."
Then, she conducted a traffic stop as intended and brought a K-9 over to sniff the vehicle.
"I then returned to the vehicle and advised Mr. Wilson that the dog had indicated on his car for the presence of an illegal substance and advised him that I needed him to step from the vehicle," she wrote. "As Mr. wilson spoke I detected the strong odor of an alcoholic beverage, and observed him to have bloodshot/glassy eyes and slurred speech."
Article continues below advertisement
"I then asked Mr. Wlson to step from the vehicle," she continued. "Mr. Wilson complied and in doing so stumbled while exiting his vehicle, causing himself to almost fall into the roadway."
He continued to sway as it was discovered that "no illicit substance was located." But, the officer found a "caramel (yellow/brownish) colored liquid pooled on the bottom of the backseat passenger rubber floor mat" that was later "determined…to be an alcoholic beverage, specifically a hard alcohol." The officer noted "a clear glass cup was lying nearby emitting the same wet odor."
The officer asked Wilson to "perform a series of sobriety tests" but he declined and was arrested for DUI.
The Trading Spaces star agreed to a plea deal from a Macon County, Ill. court that placed him on court supervision for two years. He was to pay a $25 fee per month while on probation, as well as over $1,000 in one-time fees. He was also ordered to attend a victim impact panel and had an alcohol monitor for 120 days. He also had to complete a reccomended alcohol treatment.
Stay with Radar for more on the revived TLC hit.
We pay for juicy info! Do you have a story for RadarOnline.com? Email us at tips@radaronline.com, or call us at 800-344-9598 any time, day or night.