NBA: Donald Sterling Tried To Cover Up Leaked Tapes & Persuade V. Stiviano To Claim She Lied, Altered Audio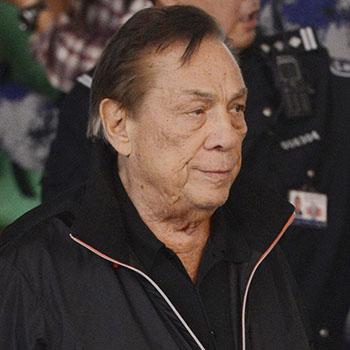 The NBA is claiming that Donald Sterling unsuccessfully cajoled V. Stiviano into saying that he was not responsible for the racist rants that leaked to the public.
The Los Angeles Times broke the story that the deposed owner of the Los Angeles Clippers, according to a 30-page letter petition from the league calling for Sterling's ouster, spearheaded an effort to destroy "evidence relating to the recording, providing false and misleading information to Chief NBA Investigator David Anders in connection with the commissioner's investigation of the recording and issuing a false and misleading public statement on April 26 regarding the authenticity of" the leaked tapes.
Article continues below advertisement
Anders, in his investigation, revealed that Stiviano told him that the owner approached her on May 2, prior to her Barbara Walters interview, imploring her to say that she's lied to the league in an earlier inquisition, and manipulated the audio recordings to sound like Sterling.
Watch the video on RadarOnline.com
Visit NBCNews.com for breaking news, world news, and news about the economy
The league claimed Sterling was aided in his would-be propaganda campaign by Andy Roeser, the president of the team; and wife Shelly, who the leagues said is "inextricably intertwined" to her longtime spouse despite her attempts to distance herself from him, in hopes of inheriting the team in the wake of his scandal. While the tape was leaked to the public April 25, Roeser had a copy of the audio two weeks prior to, via a Clippers worker who got their copy from Stiviano herself.
"The employee at first questioned Mr. Roeser, asking him if he was sure that the employee should delete the files," the league said in their statement, adding that Roeser "said he was sure."
A source close to Sterling told the paper that the league is "throwing some mud up against the wall to see what sticks" in their ongoing "smear" campaign of the billionaire.
The NBA said that "the words, actions and views of Mr. Sterling had an immediate, devastating, and material adverse impact on the NBA and its member teams and will continue to have a devastating and material adverse impact on the NBA and its member teams so long as any of the current owners retains any ownership interest in the team."