Caught On Camera! Dog The Bounty Hunter & Beth Chapman Film New Show Amid Cancer Fight
Duane "Dog" Chapman and his wife Beth Chapman helped his son, Leland, take down a fugitive during an intense capture in Alabama — and it was all caught on camera!
The bounty-hunting couple were in the South tracking fugitives as part of Dog's Most Wanted, a new program set to air on WGN America.
The video shows officers on St. Patrick's Day after they nabbed Bradford Houser — who was on the lam for over four months and is allegedly wanted for multiple felonies, including home invasion and theft.
Article continues below advertisement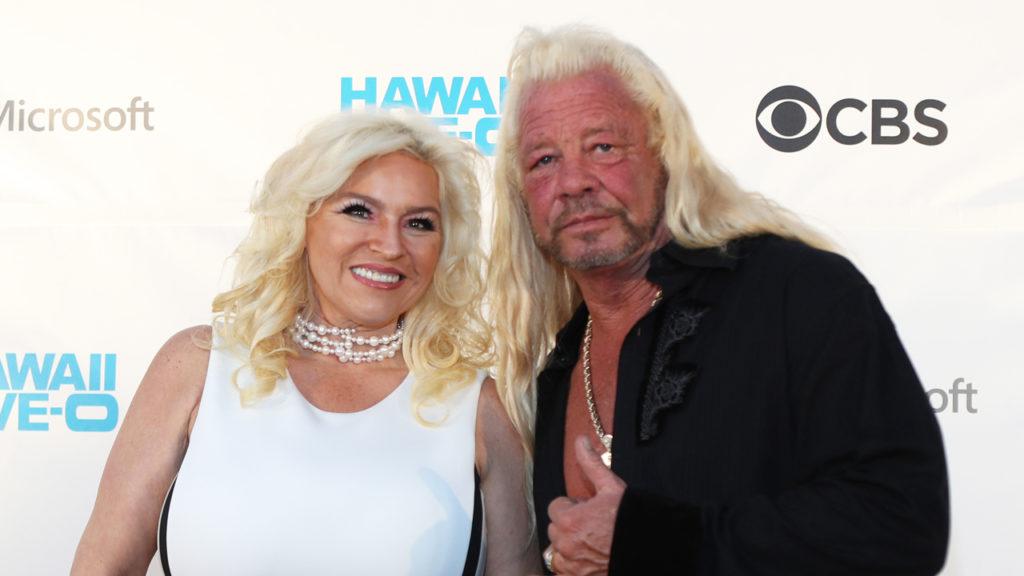 "This was an epic hunt," said Dog of tracking down Houser, noting that "to search and find a man who knows these woods and caves was a challenge and took our team a few tries, but we were successful today."
The search for new fugitives comes as Beth continues to bravely fight for her health.
As RadarOnline.com reported, she was first diagnosed with throat cancer in 2017. The cancer recently returned and Beth was forced to undergo an emergency surgery and is now wearing a wig after she lost her hair during subsequent chemotherapy treatments.
"I've been dealt my share of unexpected blows over the course of my almost fifty years but nothing as serious as the one I heard from my doctors two weeks ago when they uttered those dreaded three words, 'You have cancer,'" she wrote of finding out the grim news the disease was back.
"After months of a nagging cough, a routine checkup resulted in a diagnosis of stage II throat cancer," she continued at the time. "I have what is referred to as a T2 Tumor in my throat that is blocking my breathing. My doctors are suggesting immediate treatment and surgery before the disease progresses."