Exclusive
Brothel Baron Slams Khloe And Her 'Big Fat Butt' For Abandoning Lamar!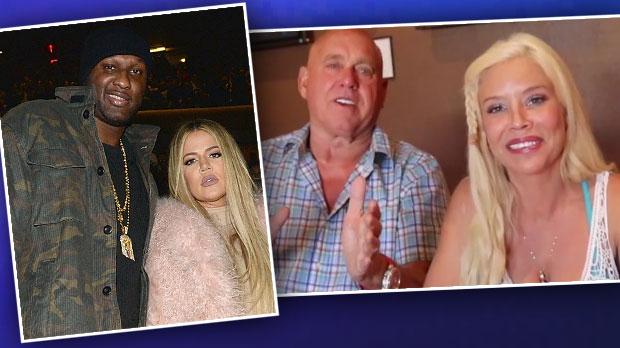 Dennis Hof, who helped saved Lamar Odom's life after the former basketball player overdosed at the brothel baron's Love Ranch North, exclusively tells RadarOnline.com he's the only hope Odom has to get back on track.
"Strippers, drinking, thrown off an airplane?" Hof asks Odom in a video he has exclusively shared with Radar. "C'mon, Lamar, let's get back to Nevada where you belong."
While Odom, 36, nearly died at Hof's Love Ranch last October, Hof wants his buddy to get the attention he seems to crave at the other property he owns, Moonlite Bunny Ranch.
Article continues below advertisement
"We're the people that care about you," insists Hof.
One of those people, Caressa, a "Bunny Babe," agrees.
"Come to the Bunny Ranch this time, Lamar," she pleads, promising Odom "24-hour companionship" and someone to "be attentive to your every single need."
"Unlike the situation you're in at home," she adds, "you will not be left alone."
Hof can't help but slam Odom's 32-year-old ex, Khloe Kardashian, in the video message.
"Khloe's not handling business, obviously, or he wouldn't be in the strip club, and he wouldn't have been in the brothel," snipes Hof, referring to the reality star, who he mocks for her "big fat butt."
However, he admits: "You know what? I gotta say, Lamar, if I was married to Khloe, I'd be doing same thing."