First Jay Leno, Now David Letterman! Late Night Talk Show Host Is Retiring In 2015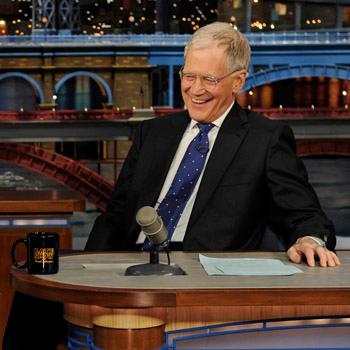 First Jay Leno, now David Letterman.
The veteran late night host is retiring from The Late Show and is expected to make the announcement of his departure from the CBS show Thursday night.
Letterman, 66, signed a two-year contract in 2013 and is preparing to depart from the show in 2015.
Upon his retirement he will have hosted the show for 22 years. He was previously the host of NBC's "Late Night" but was not hired to replace Johnny Carson.
Article continues below advertisement
Letterman was caught in a humiliating extortion plot during which it was revealed that he was having an affair with his former assistant Stephanie Birkitt.
"I have no one to blame but myself," he said about the affair.
"I hurt a lot of people. I have nobody to blame but myself. I'm not looking to blame anybody. I'm looking to find out why I behaved the way I behaved."
The competition to replace Letterman will be fierce, and while Jimmy Fallon and Seth Meyers have started their new late night talk shows, comedienne Chelsea Handler is ending her relationship with E! and as her rep says, has had "at least seven offers."
Nikki Finke Tweeted about his replacement, writing: "Letterman's 2015 retirement: My sources have said first in line to replace him is Stephen Colbert. Will it happen?
Who do you think should replace David Letterman? Sound off in comments.
youtube