David Letterman Grills Josh Brolin About His New Year's Eve Drunken Arrest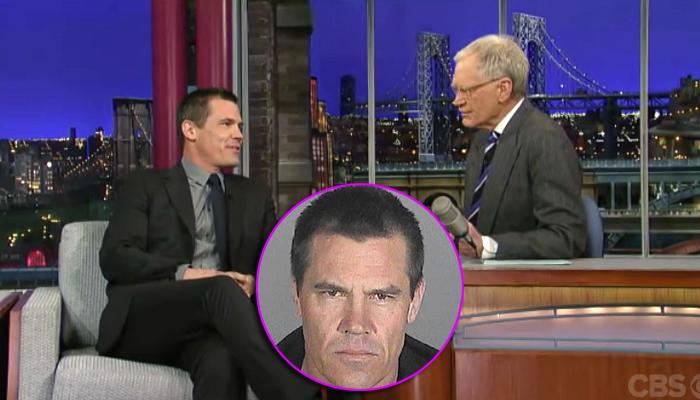 On Wednesday's edition of The Late Show, David Letterman wasted no time in grilling actor Josh Brolin about his public intoxication arrest in Santa Monica on New Year's Eve.
The minute Brolin's rear hit the seat, Letterman peppered him with questions about the arrest, to which Brolin joked, "You just went right into that!
"It was pretty uneventful -- I was pole-vaulting down the street having fun, skipping, I was wearing a tutu and had high heels on," the 44-year-old hunk joked, adding he was three blocks from his house.
Article continues below advertisement
"What would have been nicer would have been to take me home," Brolin said. "That's what they would have done in New York City -- that's what they've done in New York City!"
Brolin paid $250 bail in the incident, and was not given a citation, so there will be no further ramifications.
Watch the video on RadarOnline.com
Brolin's new movie Gangster Squad, with an all-star cast including Sean Penn, Emma Stone and Ryan Gosling, hits theaters Friday.