Explosive Audio! Ex-Housewife Danielle Staub Caught On Tape In Alleged N Word Racist Rant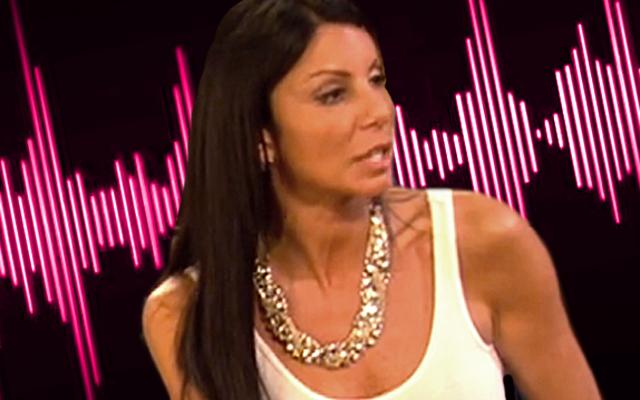 *Warning Graphic Content*
Danielle Staub has been lobbying hard to get back on The Real Housewives of New Jersey, but RadarOnline.com has learned her chance at a reality television return are about to go up in smoke!
RadarOnline.com has obtained disturbing audio of the infamous "prostitution wh*re" unleashing a foul-mouthed racist rant seemingly about drugs.
"Hey stupid moron," Staub can be heard yelling on the tape, "Where's the f***ing n****r pot?"
Article continues below advertisement
Per urban dictionary, "n***er pot" or "n***er marijuana" is "marijuana that doesn't have very strong effects."
According to an insider, the audio was recorded at Staub's apartment in West New York, New Jersey, in October 2015, by her then-boyfriend Joe Masalta.
According to the source, Masalta took to recording Staub's threatening meltdowns in the final tumultuous days of their relationship.
"Awesome, you've got the n***er connection," Staub, 53, sneers. "You're so f***ing powerful, you've got the n***er connection!"
MORE ON:
The Real Housewives of New Jersey
There, the tape continues to another incident where she ranted, "You wanna call me psycho one more f***ing time, you stupid f***ing Mexican? Go ahead, see what that gets you. Bring it. Bring it, Navy SEAL! See where it gets you with my f*****g cartel!"
Masalta previously served time as a SEAL. He met Staub on Tinder in June 2015, and began dating that August. During their roughly two-month relationship, they were reported to be engaged, but a source close to Masalta insists such talk was never serious.
For more of Staub's explosive rants, stay with Radar!
UPDATE:
A representative of Danielle Staub has relayed that Danielle maintains that she did not make those statements, would never have used those words, and has denied the authenticity of the recording.