Exclusive
Call It A Comeback? Danielle Staub Aligns With 'RHONJ' Newbies In Hopes of Season 7 Return!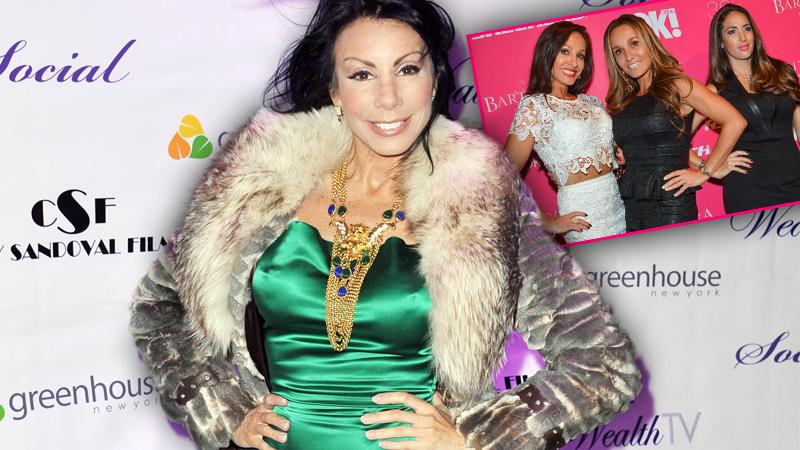 Article continues below advertisement
"Danielle has been reaching out to the newbies of the cast," a source close to Staub spilled. "She is trying to be sweet in hopes that they will like her and want her to come on the show with them."
Specifically, the source pointed to twins Teresa Aprea and Nicole Napolitano, as well as Amber Marchese.
"Danielle knows she has no friends in the other cast members," the source elaborated. "For example, she knows Jacqueline and Caroline would never talk to her or have anything to do with her."
On the same note, the source explained that, "Dina likely wouldn't want anything to do with her either. Her comment that she wanted Danielle to return likely had more to do with trying to hurt Jacqueline at the time than a sincere hope she'd return."
Even if 43-year-old Dina did want Staub, 52, to return, it likely would be hard for her to be chummy with her. She recently made up with sister-in-law Laurita, and communicating with Laurita's arch-nemesis would be a slap in the face!
Article continues below advertisement
"Basically," the insider concluded, "Danielle is desperate for a return to the show. She's made that quite clear on social media and her reaching out to the new cast members is an obvious tactic to try to accomplish this goal."
The 38-year-old Marchese confirmed, "Danielle has contacted m. She did reach out to chat. To be honest, she has been nothing but kind and sweet to me. She hasn't brought up the show unless I've brought it up, but she has discussed her experience on the show with me."
If Staub were to return, it may help boost ratings on the tanking series, as her 2013 Watch What Happens Live episode beat out Lady Gaga and Bethenny Frankel in ratings.